Sixty Percent of Parents Will Send Children Back to Swimming Lessons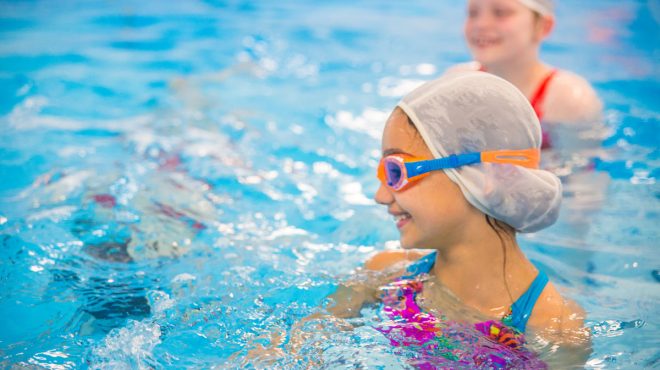 Almost 60 per cent of UK parents plan to resume their children's swimming lessons, even if spectator restrictions imposed to meet social distancing guidelines mean they can't watch their child participate.
That's just one of the findings from a new national survey by Leisure-net Solutions in conjunction with 4global via the DataHub.
More than 47,000 parents responded to the Return to Swimming Lesson Survey, which found that half of parents will allow their children to return to swimming lessons as soon as they re-start, with 44 per cent intending to return in September.
However, almost a third of parents (32 per cent) say they would not let their child return to swimming lessons until they could watch the session.
Just over three-quarters of respondents (77 per cent) use their local community pool for swimming lessons, and half of all parents (51 per cent) say they feel just as comfortable returning to swimming lessons as they do other leisure facilities, such as libraries.
"It's one thing creating and implementing guidance to manage the COVID-19 situation when we reopen pools, but as can be seen from the number of pupils returning to schools, each family will make their own risk assessment on what they are prepared to do. This survey will give some indication on how customers will react to the changes to swimming lessons, as well as how many will return and when," says Geoff Wade, Active Communities Officer (Aquatics) at GO Gateshead Sports and Leisure, who helped design the survey as well as participated in it.
Dave Monkhouse, Director of Leisure-net Solutions, says: "Following the success of our recent Post-Lockdown Recovery Survey, which attracted 65,000 responses from health and fitness members, we wanted to find out how parents felt about children returning to swimming lessons. This will help operators to make the right decisions to meet the needs of parents while alleviating their concerns."
Dave Candler, CEO of STA, says: "With an overwhelming 90 per cent of respondents saying they will resume swimming lessons straight away or from September is really positive news for the industry, and it will provide real encouragement to STA's 12,500 members and swim school partners. Overall, whilst there are still many practical and financial implications that swim schools need to consider before they can safely reopen, as outlined in our guidance, this survey shines a positive light for all those involved in the future of swimming teaching."
Kerry Watkiss, Head of insight at Swim England, says: "Swim England have been proud to support this valuable survey. Its results will be used by us to guide the development of resources and webinars to support the sector in offering swimming lessons that meet the needs of both parents and facilities.''
A FREE summary of the results will be available by 23 June by registering here.
Operators who have taken part in the survey can download their own benchmark report on 19th June. The full report will be available for £100 plus VAT on 30th June.