ukactive Awards 2021 – Outstanding Leadership Award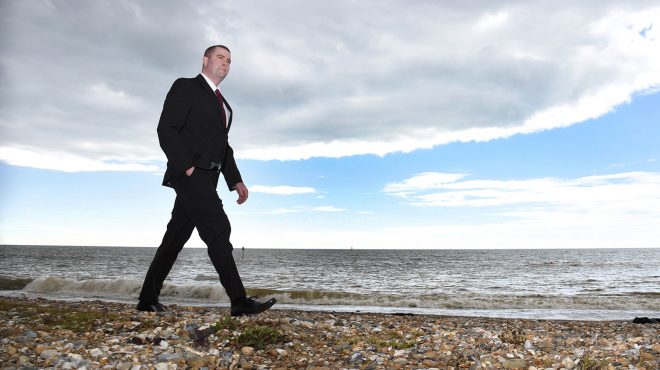 The STA Trustees are very proud to announce that Dave Candler (CEO) along with the senior management team have deservedly made the finals for ukactive's 2021 Outstanding Leadership Award – and in order to win they now need your vote, and if you need any encouragement, please read on.
When we (Trustees) appointed Dave as CEO in 2016, it's no secret that STA was facing many internal and external challenges. We are not going to lie they were fraught times, so it's amazing to now look back over the last 5 years (pandemic aside), to see what has been achieved in such a short time under Dave's leadership.
Having worked 'on the other side' in leisure management for over 20 years, Dave truly understood what aquatics needed, and his vision was to not just build the organisation, but to forge partnerships that would help unite / transform the future of the leisure industry. In doing this, he also wanted to ensure that training across all areas of aquatics was of the highest quality, fit-for-purpose for the employer and learner, and was accessible and affordable. In turn, provide more opportunities for people to learn a key life skill and develop a lifelong, active enjoyment of the water.
To achieve this, he recognised the importance of having a strong senior management team around him who shared his drive, enthusiasm and passion for the industry. From the offset, he created a new internally-promoted senior management team – Stuart Tanfield, Zoe Cooper, Claire Brisbourne and Brett Preston. They all worked diligently together, sometimes taking risks (and a punt) and used their combined skills and experience in Aquatics, Lifesaving, IT and Finance – and passion for leisure – to positively transform STA into the market-leading, respected organisation it is today.
Here are some of the key highlights:
Becoming an Awarding Organisation partner of CIMSPA.
CIMSPA endorsement for STA's qualifications across aquatics, lifesaving, first aid and pool plant.
Increasing STA membership from 7,500 to 12,500 in just two years.
Launching new and improved industry qualifications, all developed in collaboration with a range of industry professionals to raise standards and widen reach.
Partnering with key organisations – CIMSPA, The Scouting Association, Virgin Active, YMCA, Octonauts and Zoggs to name a few.
Becoming a ukactive Strategic Partner.
Securing a partnership with GLL, the largest provider of swimming lessons in the UK, to revolutionise the way swimming teacher training is delivered in the UK.
Creating an annual International Water Safety Week campaign, and in 2019 (pre-COVID) swim schools in 320 cities across 36 countries all took part to help us share the importance of learning to swim, no matter, ability or location.
Invited to sit on the All-Parliamentary Group for School Swimming, and more recently for Sport.
Winning Supplier of the Year at 2019 ukactive awards.
Fast forward to 2021 in further support of this vote … this inspirational team-spirit and effort has paid dividends as you can see since 2016, but I think we can all agree that Dave and his team have gone even further during this pandemic; they have led the way and shown outstanding leadership.
For everyone this has been a challenging and very difficult time, but from the get-go Dave wanted to make sure STA provided its members, customers and swim school partners (which he refers to as the STA Family) with the right level of support at the right time – this included being the first to publish best practice guidance for the reopening of swimming pools, being the first in the industry to coin the phrase 'COVID Officer' and offer free CPD training, being the first to produce a comprehensive range of free risk assessment templates and the first to host free / heavily discounted educational webinars.
All of this support resulted in STA achieving a way above average Net Promoter Score (NPS) of 84.3% (only around 10% of UK brands get an NPS of 40% or more – with the leisure industry averaging a score of 45%).
For this alone, Dave and the senior management team have our vote.
"Dave's commitment, drive and passion to the CEO role and industry radiates through his work. His can do, upbeat attitude shines through daily and has had a positive impact on work ethic across the organisation. His superb communication skills have led to the organisation partnering with an array of organisations across the industry. In addition, I can honestly say he has inspired the company's employees to work more effectively as a team. Dave is an innovator, someone who wants to lead the industry. He is not afraid of change if it is for the greater good of the industry. He listens and cares."
If you agree, please vote for Dave and the senior management team who we believe are thoroughly deserving of ukactive's 2021 Outstanding Leadership Award.
Thank you,
STA Trustees