STA Announce Ali Beckman as the New President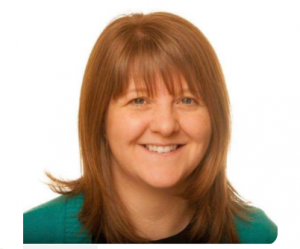 As announced at STA's Virtual International Conference, Ali Beckman is the new President of the STA.
Dave Candler, STA's CEO, made the announcement at conference and said: "Ali has been a fantastic STA Trustee for three years now, and over the years she has supported STA in so many different ways – and what she doesn't know about baby swimming, as a Director at Puddle Ducks, is not worth writing about! She is fully deserving of this new position and I'm really looking forward to working with Ali as our new STA President."
Ali Beckman replied and said: "It's a real privilege and honour for me to become STA's President. Being a Trustee has been an amazing experience as I get to see how truly hard the STA team work behind the scenes."
"Swimming, lifesaving and first aid are a great passion of mine and more recently, pool plant operations, and to know that I'll be able to play a more active part in helping the STA with its charitable objectives, and in turn help the wider swimming community fills me with great pride. The STA is a great organisation, it's the best … just look at the way Dave and his team led us all through the pandemic – without their support I'm not sure how we would of all coped, I know I wouldn't have – I'm truly honoured to become the STA's new President, I have big boots to fill," added Ali.
Ali takes over the role from Dave Lewis, who has been an incredible President over the last 3 years, especially during all the challenges the industry faced during the pandemic. Dave will be continuing on as an STA Trustee.