STA Extends Partnership with Myrtha Pools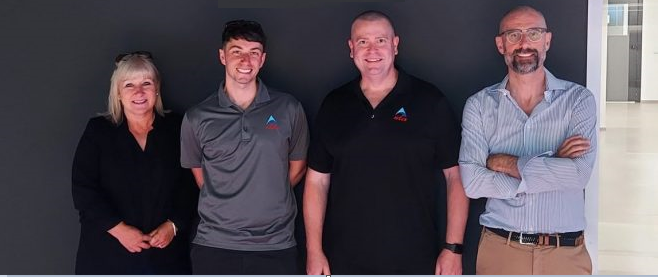 With more and more swim schools looking to build their own pools, STA has extended its partnership with Myrtha Pools, the world leaders in refurbishing and building commercial swimming pools.
Through this ongoing partnership, Myrtha Pools will continue to open up the opportunity for STA Swim Schools to gain their expert advice on refurbishment or building energy-efficient swimming pools, large and small.
---
Kate Mcknight, Myrtha Pools UK and Ireland Country Manager, said; "We are absolutely delighted to be working with the STA, and we look forward to assisting their members with our expertise for developing new, or refurbishing tired pools with our Myrtha RenovAction technology, to convert them into new sustainable pools is our mission for the next future."
---
As part of the renewed partnership, STA's Dave Candler and Luke Griffiths were recently invited over to Myrtha Pools HQ in Italy for a behind the scenes tour, where they were given the opportunity to see how all Myrtha's latest technologies work, are manufactured, and designed. They also visited several facilities where Myrtha's technologies had been utilised, including new pools, existing pools that had been renovated, a wellness centre, splash parks with interactive water features, and a huge university facility – The Bocconi in Milan.
---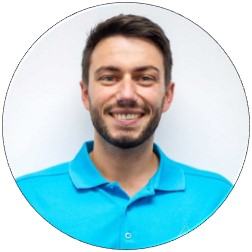 Luke, STA's Qualification Development Manager (Pool Plant) said; "By partnering with Myrtha, our aim is to provide a solution for our members that have aspirations of owning their own swimming pool, and make it a reality. For our pool operators too, there is also the amazing RenovAction system, which is ideal for turning tired, dated, and dilapidated swimming pools into modern state of the art swimming hubs in a cost effective and environmentally responsible manner.''
To find out more please email Luke Griffiths on Luke.Griffiths@safetytrainingawards.co.uk
---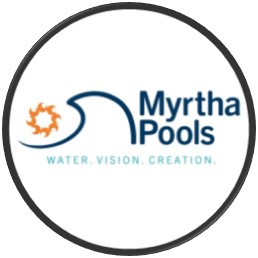 About Myrtha Pools
Founded in 1961, Myrtha Pools – thanks to the most advanced technologies and its exclusive patents – has manufactured and installed more than 50 swimming pools for international aquatics events. Myrtha's exclusive system of modular stainless-steel panels makes it possible to achieve high precision, and also provides for an approach that has huge edge in sustainability relative to pool construction methods. Myrtha Pools boasts 300 employees, 7 branches and more than 150 World Swimming Records achieved in a Myrtha pool.