STA Supports 'Lakes to London' Challenge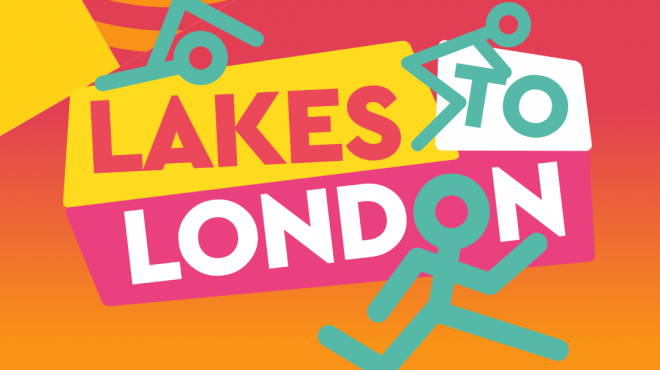 STA is delighted to be supporting two leading organisations in women's sport, who have announced they are partnering for the 'Lakes to London challenge' with an ambition to raise £100,000 in funds for Breast Cancer Now.
The collaboration of Her Spirit and Fearless Women will also see all 4,500 members of the Women's Sport Collective benefit from free personalised coaching via a year's, premium membership of Her Spirit.
The 'Lakes to London' virtual 6-week challenge takes place from August 21 to October 2, 2022, mirroring an in-person version as Her Spirit Co-Founders Holly Woodford and Mel Berry join Sarah Williams as swim, cycle and run 500km non-stop. Following a 5km swim across Lake Windermere on Friday September 30, they will cycle 453km to London before running the London Marathon (26.2 miles/42km) on Sunday 2nd October. They will also be joined by a breast cancer relay team led by 4 times Olympian and Breast Cancer Now ambassador Donna Fraser OBE.
The inclusive online challenge will see participants accumulate distance with a mix of swimming, cycling, running, walking or just one of these activities. If you are up for the ultimate triathlon then you could swim 5km, cycle 453km and run 42km. Complete it over the six weeks, in one week or a single day – the choice is yours! Whatever you choose to do earn rewards and help raise vital funds for Breast Cancer Now.
Breast cancer is the most common cancer in women in the UK. One in seven women in the UK will develop breast cancer in their lifetime. Breast Cancer Now believe that they can change the future of breast cancer and make sure that, by 2050, everyone diagnosed with the disease lives – and is supported to live well.
Holly Woodford – Her Spirit Co-Founder. "I lost a friend to breast cancer a few years ago and I saw first-hand the impact it had on her family and friends. Mel, my Co-Founder and I are passionate about supporting women to achieve goals they never thought possible. We hope this challenge will bring us all together to raise awareness and vital funds to help beat breast cancer by 2050."
Commenting on the partnership, Women's Sport Collective co-founder, Sue Anstiss MBE, said: "The Collective has an ambition to ensure every woman working in sport can flourish and fulfil her potential. Physical and mental wellbeing are the foundations for this success, and so we're thrilled that our members will all have free access to the Her Spirt resources and support. We're also incredibly excited about the potential to unite the Collective as we take part in this fabulous Lakes to London challenge and raise valuable funds for such an important charity."
Alongside STA, Zoggs, Huub and Rutland Cycling Backing are also backing the challenge and will support not only the team doing the challenge, but will also encourage others to join in the virtual challenge and raise vital funds for Breast Cancer Now.
To take part in the challenge just click this link, sign up for the challenge and pay your entry fee of £19.99, all of which goes to Breast Cancer Now (minus medal cost).