Announcing this Year's Conference Speakers…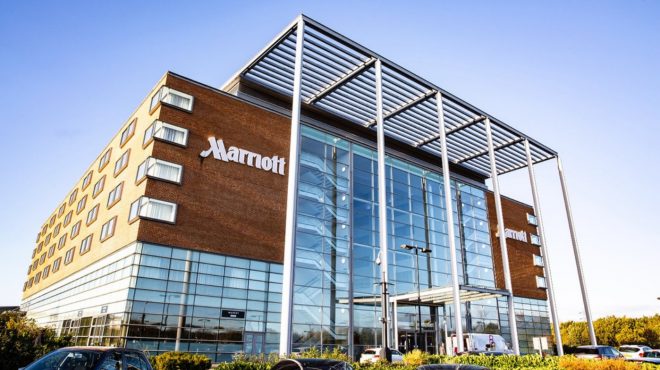 Swim schools, swimming teachers, open water coaches, pool operators, and tutors, we are delighted to announce the first of our Aquatic, Lifesaving/First Aid and Business/Marketing speakers for this year's national conference on Saturday 29th October in Leicester.
Keynote Speaker: Wayne Goldsmith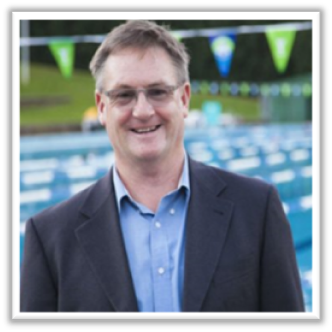 Leading the line-up as keynote is Wayne Goldsmith, a multi-award-winning sports coach from Australia and who for the last 20 years has worked directly with Olympic champions, professional teams and winning coaches across the globe. Wayne's keynote is titled 'Be the Flame for Future Generations' and following this he will be hosting three Aquatic seminars throughout the day, one of which will be in the pool.
---
VIEW STA CONFERENCE 2022 SCHEDULE
---
Aquatics including Open Water Swimming
Upcoming seminars by:
Erika Gleeson – the Founder of Autism Swim – 'Behaviour Support'
Joel Cahen, Artistic Director and Co-Founder of Liquid Vibrations, & Lorna Crust, Teacher of Special Needs for over 30 years, Swim Tutor and Swim School Owner – 'Musical Hydrotherapy' – Joel and Lorna will share how they combine aquatic body therapy and music therapy to help children and adults with complex needs
Anita Sharma, Swim School Owner, Tutor and STA Brand Ambassador – This will be an interactive workshop titled 'Play with a Purpose & the Games Based Approach'
Julie Kamara, a Developmental Play and Movement Practitioner and Co-Founder of Aqua Education International Training & Consultancy Services – How retained reflexes can impact your learn to swim programme.
Professor Mike Tipton MBE and Dr Heather Massey will co-host on a seminar titled 'Cold Water Immersion: Kill or Cure'. Heather will focus on 'Cure', with Mike speaking on 'Kill'.
Dawn Whittaker, Chief Fire Officer at East Sussex Fire and Rescue Service, Deputy Chair Prevention Committee – National Fire Chiefs Council (NFCC), and Chair of the National Water Safety Forum. For 9 years, Dawn also served as the CFOA/ NFCC lead for Drowning Prevention and Water Safety. (This will be the first of two seminars Dawn will deliver, with the Aquatics focus being on 'Developing neurodiversity communication strategies to advance water safety education'.)
Francesca Lynch, a swimming teacher and the founder of an innovative schools' pools programme in the Midlands – she will share how her successful approach to school swimming is making a real difference, and how swim schools can get involved.
Ella Foote, the Editor of Outdoor Swimmer Magazine will be discussing 'Growth in Outdoor Swimming and Why it Matters' following the publication of their 2022 'Trends in Outdoor Swimming' report.
Sophie Etheridge, Open Water Coach, Adaptive Athlete and STA Brand Ambassador will be sharing her expertise on how to make open water swimming more accessible and inclusive. Sophie will share practical advice for swimmers and coaches.
Aquabatix – a pool masterclass from the world's leading professional synchronised swimming team on teaching artistic swimming.
Following the success of the open water swimming Q&A panel at the virtual conference in 2021, this will also be back, this time in-person.
---
Lifesaving / First Aid
Upcoming seminars by:
Richard Cooper, Lead Trainer / Assessor for RNC Training 'Happy Workplace (Mental Health)'
Ben Lee and James Rogers from the British Heart Foundation 'Swimming for Heart Health'
Dawn Whittaker will be back, with a seminar titled 'Understanding how to support young people with SEND in an emergency, lifesaving situation'.
Simon Bangham, Paramedic and Paramedic Trainer at West Midlands Ambulance Service NHS Trust, who will discuss the latest lifesaving / rescue techniques with a Q&A at the end.
More speakers to be announced shortly.
---
Business and Marketing
Upcoming seminars by:
Bigwave Media, we have two morning sessions planned; the first on 'Tradigital, the Sustainable Marketing Choice' and then the 'Ultimate Guide to META advertising'.
Dr Julie Bradshaw MBE, world record marathon swimmer and mindset coach 'Channelling Business Success'
STA's Dave Candler and Kaylë Brightwell will be hosting a session for ATCS titled 'The Dos and Don'ts of Running an ATC'
Lucas Karemo, a Digital Skills Coach for Google who will be sharing his expert advice on the free Google services swim school owner can benefit from
We also have talks from ukactive and CIMSPA.
---
We hope you agree we have an amazing line-up of speakers already confirmed for conference – plus in addition to the seminars, this year's conference will provide a great opportunity for all of us to meet up again face-to-face after a long two years away. We can gather for in-person networking opportunities and discussions on industry best practices and take advantage of all of our exhibitor exclusive offers. All delegates will also receive a free goodie bag – and if we are lucky, we might also be joined by representatives from the Leicester fire and rescue service in the exhibitor hall.
---
If you join us on the Friday night too, we will be hosting a 90th anniversary party at the Leicester Marriott Hotel – and you are all invited! Details for the Pool Plant Convention on Friday 28th October, will be announced separately.