STA Appoints New Director of Education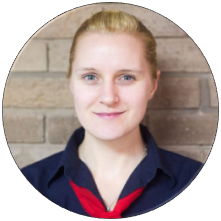 STA is delighted to confirm that Kaylë Brightwell has been promoted to the new role of Director of Education.
Kaylë, who first joined the Association in 2012, has played a central role over the last few years as STA's Head of Qualification Development, and has been responsible for leading the aquatics technical team and the future progression of all aquatic qualifications in line with CIMSPA's professional standards – for swimming teaching, open water swimming, lifesaving, first aid, and pool plant operations.
Most notably was Kaylë's involvement in the industry's first STA Level 3 Diploma in Aquatic Teaching – Baby and Pre-School qualification and STA's award-winning Open Water Swimming Coaching qualification. Kayle played a pivotal role in writing and developing these courses alongside world leading experts.
Dave Candler, STA's CEO said: "Kaylë has an unrelenting passion for aquatics and since joining the STA, she has worked tirelessly to ensure STA's qualifications and programmes lead the way for teachers, employers, and learners.
In her new role as Director of Education we know Kayle will continue to further drive standards in aquatic teaching, and will continue to work strategically and creatively to support all our members, ATCs and swim school partners. This appointment will also strengthen the senior management team to ensure we continue with our success and maintain our charitable objectives."
Kaylë said: "This is an exciting and challenging role, and one in which I'm very excited about. I'm looking forward and honoured to help further develop, promote and grow the STA as well as ensure our expanding range of qualifications, courses and CPDs meet the needs of the industry."