January Blog – Sophie Etheridge
By Sophie Etheridge, the Founder of Adaptive and Disabled Open Water Swimmers (ADOWS), and with STA's support aims to become the first person with Complex Regional Pain Syndrome to swim the English Channel solo this year. In this second blog, Sophie shares how training for the Channel Swim started and how it is progressing.
Making a Start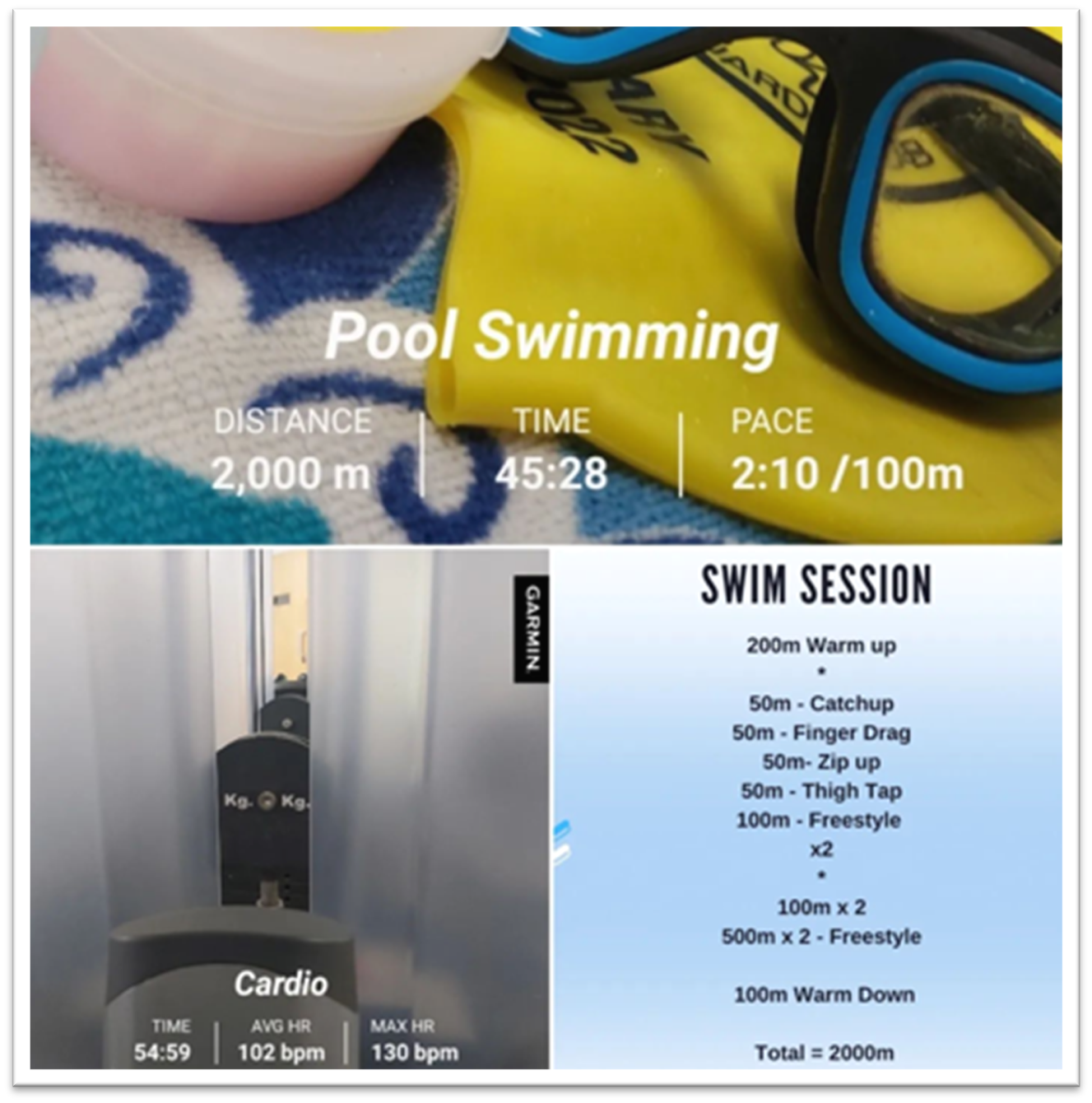 I should really be starting this training blog from January but, for me, being realistic, training for the channel swim has been going on for years, not that I knew it.
In 2021 I swam Windermere 2 way, 21 miles, the same distance as the channel. In 2022 I took on the BLDSA Dover Champion of Champions and a Cross Channel Relay. Each of those events has led me to where I am, in a place where I know I can complete a solo English Channel Swim. I have the marathon swimming experience, both through training and the actual swim, and last year I reminded myself of swimming in the sea – what the challenges are in comparison to my normal river and lake swimming. So, let's do this.
After my English Channel Relay last year, I really dropped off in the amount of swimming and training I was doing. I had an idea and was looking into doing a solo channel swim and a few other marathon swims too, but I simply couldn't afford to do them. It was disheartening to realise that for the first time since I was a teenager I was actually in a place where I thought I could complete a channel crossing. I felt that I would be able to use it to inspire and raise awareness of open water swimmers with disabilities, but I wouldn't be able to do it because of finance. As a result, I was only swimming in the pool once a week and having a dip in the river each week.
However, at the STA conference in October I had my hope restored. First, I met Mike Goody who according to my sister "is basically you(me) in male form", and as a result, he is now going to be one of my crew on my channel swim boat and hopefully my support swimmer too. He will also be updating the STA on progress on the big day!
Knowing that I would be doing a solo channel swim this year drove me forwards and through November and December, I was swimming in the river weekly and I started swimming in the pool more regularly. My plan was to build up training consistently each week to improve my overall swim fitness so that when it got to January, I could just go full pelt into training, and it wouldn't be such a huge shock for my body or increase my pain too much. I am pleased to say, doing that has worked. However, I have had to sacrifice my weekly river social swims.
My aim for January was to see where I am with my swim fitness, endurance and pace, and how much extra pain training would bring me, so it was a real mix of sessions. The main focus was to build up to swimming at least 10km/4 hours a week and I did that gradually through January. At the start of the month, I was swimming a maximum of 3 times a week (normally twice), each was an hour-long session and by the end of the month I was at 4 swimming sessions a week with 2 of those sessions being 2 hours long. It is not perfect, I am not swimming for as long as I need to be yet, but its progress so that's ok.
---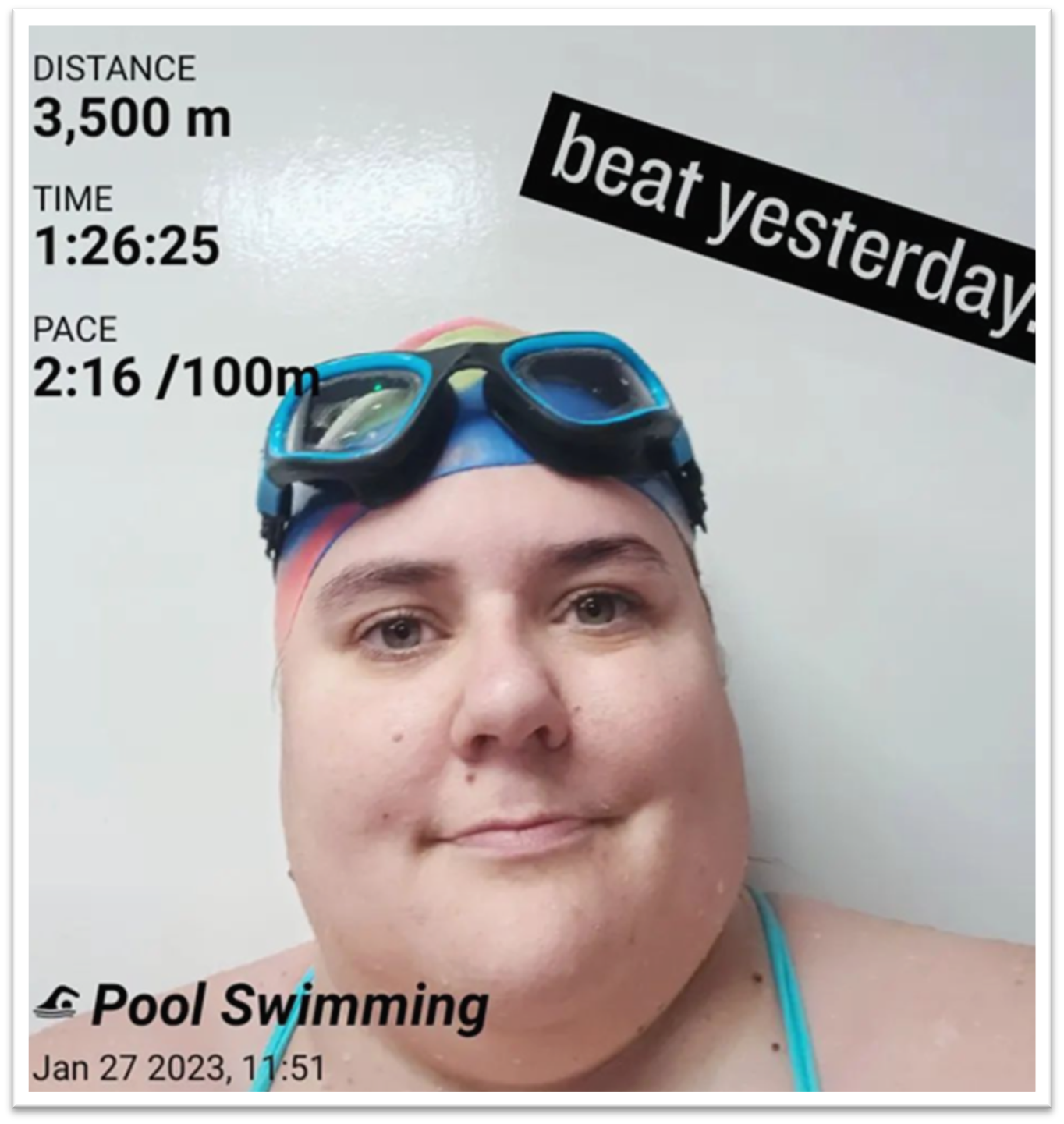 One problem I have is that the only access I have to the pool is during public and lane swims each day; which tend to only be an hour long – 2 hours if I stay for a public swim (bit of a slalom course with people swimming where they fancy) on top of a proper lane swim. I started the month by trying to establish consistency in my swimming; I did 3 swims the first week, 4 in the second and in the 3rd week I worked on my technique. Something I have often been told is that I am a lazy swimmer; I like to thing I am just extremely efficient (and a tiny bit lazy). A fast or slow stroke rate doesn't mean you're a fast or slow swimmer and that's something I feel I need to remember every time I am told I have a 'lazy' stroke and a new thing I keep saying to myself is 'Strong and Long'.
---
Once I was back into the swing of swimming 3 or 4 times or more a week, I introduced working at my threshold/critical swim speed (the fastest pace I can continuously maintain within aerobic swimming). This is so that going forwards I can see my improvement over time and adjust my training accordingly to what is helping me to improve (or not). This month I chose to do it through interval training using a clock/watch and sticking to it, no matter my exhaustion from doing it. I worked out what time I wanted to consistently hit over a certain distance and did multiple reps – the rest I had was whatever time was left at the end of the swim. It's not the most exciting training but, for me, it works well, it breaks up my swims and keeps me focused with a goal to aim for throughout the entire session.
I mentioned earlier that one of my sacrifices has been my weekly river swim and given that I am training for an open water swim it would make most sense to increase open water swims, not reduce them. However, part of my disability is extreme fatigue and exhaustion and my body can only take so much. Increasing training in the pool has meant that I am using more energy each week than I was before and, right now, for me, a hard training session in the pool is more beneficial to me than a quick 15-minute river swim and I have explained in more detail in my blog here:
---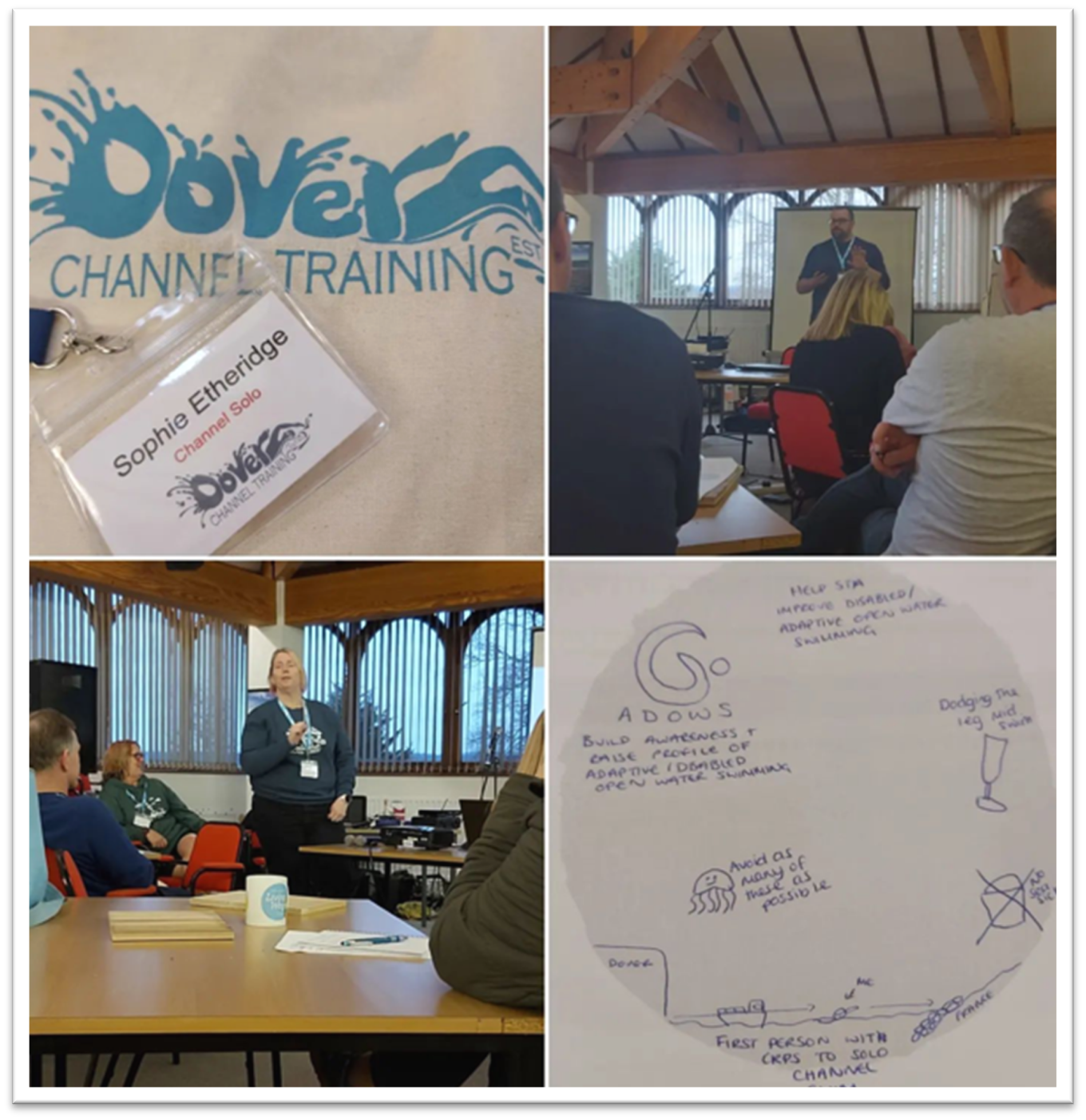 I ended the month by attending The Dover Channel Training Swimming Conference in Maidstone with my sister, who will also be supporting me with the swim. This was so that I could find out what I am doing right, wrong and what more I need to do and add to my training as the day gets closer so that I can be as ready and prepared for The Channel when the time comes. For now, I am excited, determined and a bit tired but ready to keep training and, ultimately, make it to France!