STA's Swimming Teaching Recruitment Campaign was an OutSTAnding Success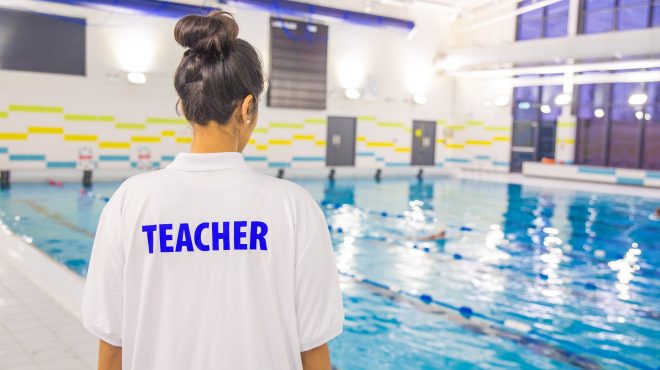 STA train 900 new swimming teachers for FREE in one year!
STA has released the final statistics from its 2022 charitable STAnd Up for Swimming campaign, with 86% of the learners surveyed confirming they have found employment as a swimming teacher in England, Scotland, Wales, and Northern Ireland.
In 2022, using tens of thousands of its charity funds, STA created STAnd Up for Swimming and trained a total of 900 new swimming teachers for free, of which two-thirds were new to the leisure industry. In a recent survey with the STAnd Up for Swimming learners, one in four also said that they'd always wanted to become a swimming teacher but couldn't afford the training without a campaign like STAnd Up for Swimming, and a fifth hadn't even thought about a career in swimming teaching until they saw the STAnd Up for Swimming campaign. More than half of the learners surveyed also said they wanted to qualify as a swimming teacher so they could work around their studies and family commitments.
STAnd for Swimming was launched by STA in January 2022, in direct response to the swimming teacher shortage, which was impacting the opportunity for children to access swimming lessons, and learn a key life skill.
In 2021, STA, as a national governing body for swimming, identified that UK swim schools had lost 50% of their teaching staff during the pandemic; consequently, due to the increased post-COVID demand for swimming lessons, this meant that many thousands of children across the UK were stuck on long waiting lists for swimming lessons.
---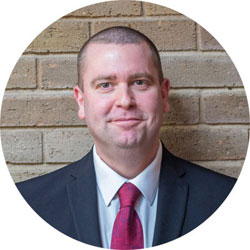 At the time, Dave Candler, STA's CEO, said that the industry couldn't afford to wait around any longer and that STA, despite being a small charity that doesn't receive any government funding, needed to 'stand-up' and take a proactive stance to tackle this swimming teaching issue head-on to ensure we don't have a lost generation of young swimmers.
---
One of the main barriers identified by STA in attracting new people to train to become swimming teachers was the cost of training – STAnd Up for Swimming removed this barrier through the provision of free training.
Plus, for the campaign to have an immediate effect, STA offered learners the opportunity to gain an accredited Level 2 Award in Teaching Swimming qualification, making sure that those who qualified were able to hit the deck running and gain employment in either the public or private sector.
STA's professional swimming teaching qualifications are recognised by employers for the standard of the teacher following the course – a recent employer survey confirmed this, with nearly half of the employers STA surveyed stating this as the main reason why they prefer STA's qualifications. In the same survey when questioned about which qualifications they prefer, more than 80% of employees said they either preferred STA's qualifications or had no preference. This further supports the success of STAnd Up for Swimming and is one of the reasons why 86% of the learners surveyed quickly found employment, as employers value the quality of STA's Level 2 Award in Teaching Swimming.
---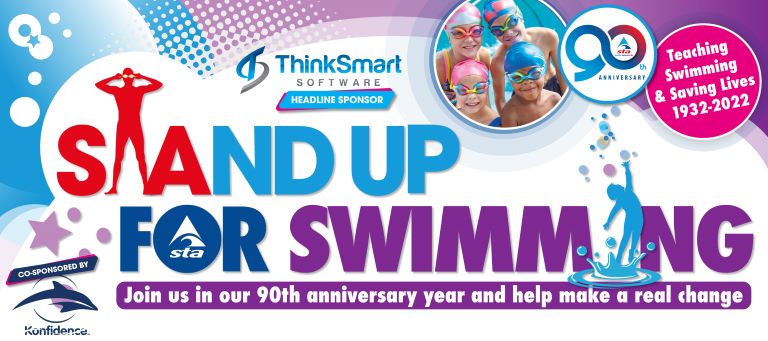 ---
"STAnd Up for Swimming came just at the right time; a time when swim schools were struggling to find qualified swimming teachers to meet the post-pandemic demand for swimming lessons. It was a critical issue for our members and swim school partners – and for us equally, as an educational charity that is dedicated to the preservation of life through the teaching of swimming."
"As we've always stated throughout this campaign, we are a small charity and we did have to use our own funds to support STAnd Up for Swimming, but we needed to do it – plus it was also our 90th anniversary year and we wanted to mark this by doing something big, something that would have a huge impact on the swimming teaching industry.
To now see the results, and know that in just 12 months we have trained and welcomed 900 new swimming teachers to the industry through this campaign, is a tremendous effort. It has made all the hard work worthwhile."
---
Dave adds: "Yes, there are still teacher shortages, but we believe, in just a short time thanks to the support of our members and partners that we've successfully pulled off a significant campaign and made a solid positive contribution in helping to close the skills gap. Along the way, the campaign has also helped us highlight all the benefits of becoming a swimming teacher and show what a worthwhile career choice it is for people of all ages and from all backgrounds – which we will continue to do alongside freezing prices for another year, as part of our ongoing efforts to support grassroots swimming and our aims of giving as many people as possible, of all ages and abilities, the opportunity to learn how to swim."
---