February Blog: Sophie Etheridge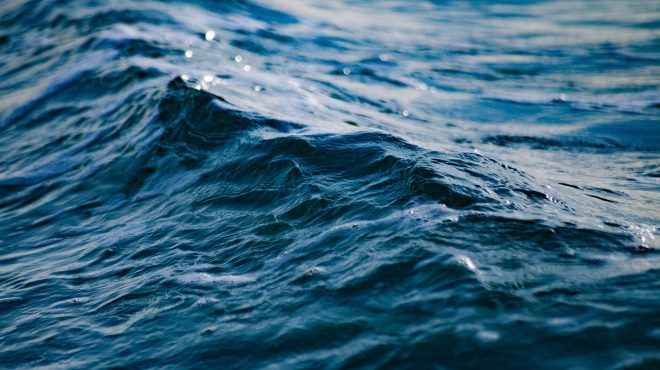 By Sophie Etheridge, the Founder of Adaptive and Disabled Open Water Swimmers (ADOWS), and with STA's support aims to become the first person with Complex Regional Pain Syndrome to swim the English Channel solo this year. In this third blog, Sophie provides an update on her personal progress this month, which also included successfully achieving the STA Certificate in Teaching Swimming.
Its not all in the Numbers
Now we are well into March I wanted to share my training through the past month. I kicked off the year by covering more than my target distance for January, I did more hours in the water than I planned to do that month too. To be honest, I was feeling pretty chuffed with myself.
The start of February was exciting but not quite as impressive training wise as January. I started with a 2km swim in the pool and we had the first STA Ambassadors meeting of the year. There are so many exciting things happening and I honestly can't wait to see how we can improve access to swimming for people with disabilities and long-term health conditions throughout the year. I spent the first weekend in February at the Dover Channel Training Swimming Conference in Maidstone with my sister; you can find the write-up from it on my blog (www.sophie-adaptive-athlete.com/blog-feed). It was an incredible weekend and not only did I learn about swimming the channel my sister got some tips on being my crew for the swim too! I did manage to get one pool swim in whilst in Maidstone which added another 2km, not bad considering it was the 3rd of the month.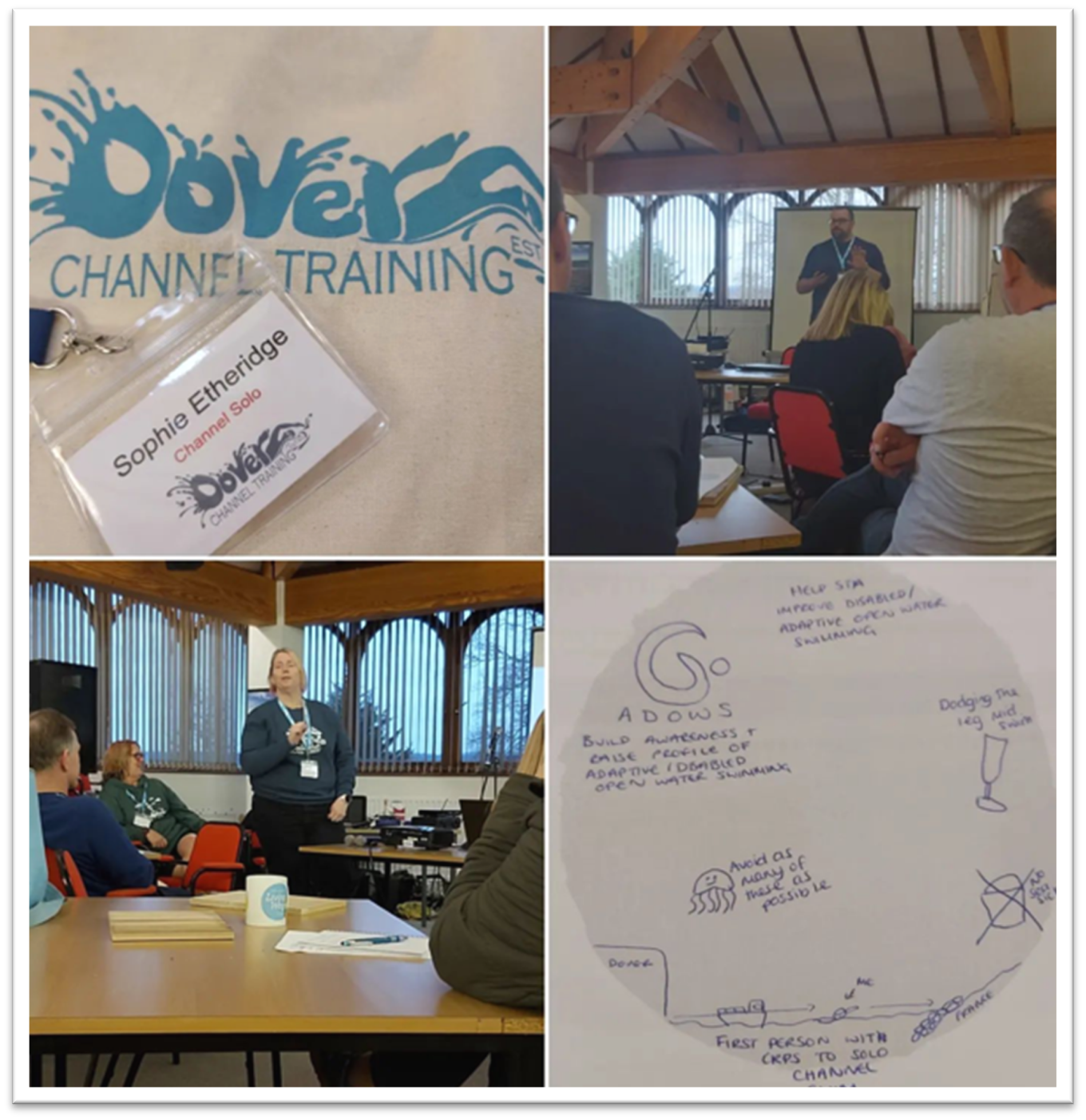 It took me a while to recover from the conference, longer than I thought it would and as a result I wasn't in the water again until the 8th of February. It then turned out that was too soon as I triggered a flare up of my Complex Regional Pain Syndrome it ended up being the longest I have gone without swimming for about 3 months!
I was finally back in the water on the 14th and I did a decent hour swimming at my threshold pace and a session in the gym on the same day. Things continued to progress going on with more swimming and sessions in the gym too, I wasn't getting as much swimming in as I wanted distance wise, but I was at least spending time in the pool and right now, that is just as important.
The other important thing I was getting in was regular Strength and Conditioning sessions in the gym. Whenever training for a marathon swim I have always added Strength and Conditioning sessions into my training because when I swim, I only use my arms. My legs have recently started to make occasional kicking motions, but I don't have full control over them, so most of the time they just bob along behind me. Obviously, that means my upper body and core take all the stress of swimming for miles and miles, so my strength and conditioning sessions are important for not only strengthening my upper body but also for injury prevention.
---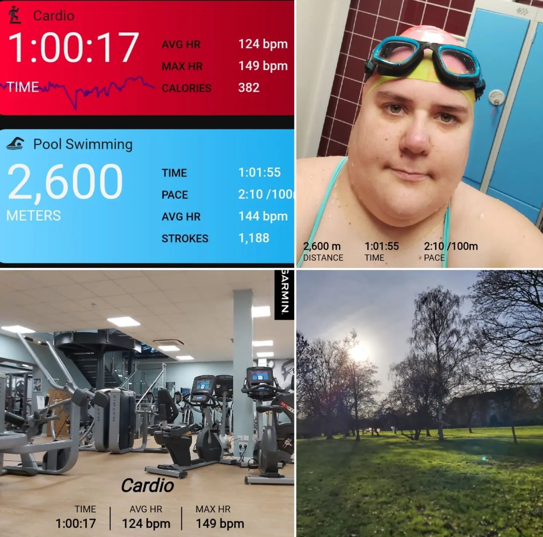 Throughout the beginning of February, I was also trying to decide if I was going to do my STA Certificate in Teaching Swimming that month. I had a lot to think about and I did most of my thinking in the little pool time I got. I did my STA Award in Teaching swimming in October 2021 and struggled with the intensity of the course, in-fact I was so tired by the end of it that I fell asleep in one of the theory sessions, which was a bit embarrassing!
I knew that the STA Certificate would likely be even more work, which is why I hadn't taken the step to do it yet. I didn't think that my body would be able to cope with and finish the course and get all the necessary work in. However, the course I was looking at was going to be slightly different from going and doing one somewhere I had never been before. Firstly, it was being held in Maidstone from 21st – 24th February, where I had gone for The Dover Channel Training Conference and swum at the beginning of the month. Not only that, but the tutor was Helen Bull, a wheelchair user herself and someone I've briefly spoken to before who is passionate about getting more people with disabilities swimming and improving access for those with disabilities. As a result of that and finding funding from a local disability sport charity I took the chance and signed up, after all, I knew the site would be wheelchair accessible, otherwise Helen wouldn't be able to tutor there!
I was incredibly anxious and was totally honest with her saying that I wasn't sure if I would make it to the end of the course because of my fatigue and pain levels. I also apologised in advance for if I fell asleep in one of the theory lessons because I was worried my body would just totally crash like it did in the last course I did! She told me that her aim for the week was simply to get me to the end of the course in one piece as best as possible and we could deal with any issues as they arose. Having someone that understood my needs can't be predicted perfectly and who was willing to work with me so I could achieve my goal was reassuring and a huge comfort for me.
The course was tough, with the knowledge I have it wasn't the content or the work itself that I struggled with, but the amount of content and work there was. The number of contact hours, peer teaching, and then actually teaching really took it out of me. To the point where after the second day I almost called it quits and even wrote a message to Helen saying something along the lines of: "Thanks, for the support, help and encouragement but I physically won't get to the end of this course so im going to call it quits now". However, instead of sending that message, I had a chat with my friend (and fellow swim teacher), and having her reassurance, a couple of encouraging online messages, alongside knowing the tutor had confidence that I could complete the course spurred me forwards to push through the fatigue and pain. I ended up getting full marks on the multiple-choice exam, some great feedback from my lessons, including having a parent ask if I could travel to Maidstone each week to teach their child one child thanked me at the end of the lesson and told me that I was going to be a great swim teacher. It was a physically and emotionally exhausting week and left absolutely no time for any training swims, but was it worth it? Hell yes!
---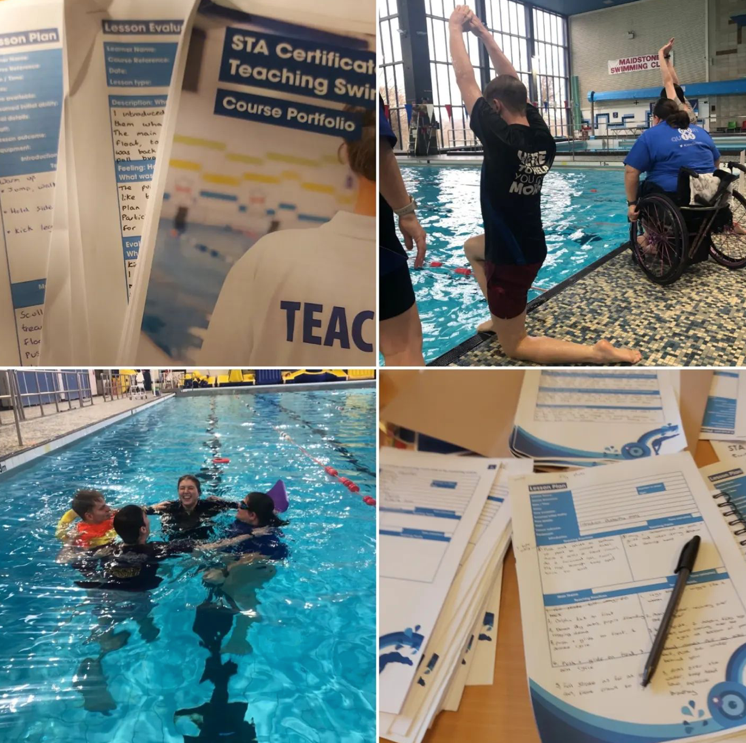 Being qualified to the level I am now in the pool and open water is what I have been working towards since just before the pandemic. It is something I never thought I would achieve, not because I wasn't capable and didn't have the knowledge but simply because I didn't think my body would cope with the intensity of the different courses I needed to do, but, finally, I can say I have done it.
I decided at the beginning of my channel swim journey I wanted to get faster, fitter and to track my progress I would use the stats from each month so I could see how I am progressing over the months but in this past month those stats mean very little. It is great to see my pace improving having knocked the best part of 8 seconds off my 100m time but the distance I covered was only around 21km, which is more than 10km less than in January, but, what these numbers don't show is that in February I:
Attended a conference and learnt a great deal about swimming the channel both for me as the swimmer and for what my crew will need to do and what I should tell them in advance.
Completed the STA Certificate in Swimming Teaching course, which I have been aiming to do since 2020.
Travelled and stayed somewhere independently for the longest time since my accident in 2011.
Became the Swim Teacher for my Triathlon club, rather than being one of the swimming coaches (yes, there is a big difference).
Met Helen Bull who is now hopefully going to be part of my support crew on my channel swim boat.
---
Slightly irrelevant stats for February:
Distance – 21,250
Time in the water – approx. 7 hours
---
The Best is Yet to Come!