STARLIGHT – Shining a Light on Disability Swimming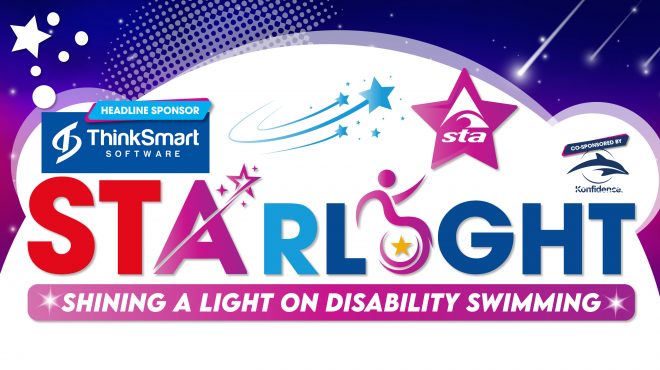 In follow-up to STAnd Up for Swimming, which saw STA pledge tens of thousands of its own charity funds to train 900 new swimming teachers for free in 2022 as a result of the industry-wide shortage following the pandemic, we are getting ready to launch a new UK-wide educational charity campaign called STARLIGHT this summer aimed at upskilling swimming teachers and qualifying them as specialist disability swimming teachers.
The name of the campaign, STARLIGHT, highlights the need to shine a light on disability swimming and reflects not all disabilities are visible – one in five people in England have an impairment, that's around 11.5 million disabled people (Government's Family Resources Survey). And, like stars, we are all different and we want to equip swimming teachers with the skills and knowledge needed to teach disabled swimmers of all differing abilities – and make them shine bright and enjoy all the benefits from being in the water.
---
---
Why a focus on disability swimming is important?
STA cares passionately about giving people of all ages and abilities the opportunity to learn how to swim and to enjoy the water safely. For disabled people, it cannot be underestimated how incredibly beneficial swimming is, and how the physical properties of the water give those with limited mobility a real sense of freedom, while providing effective physiotherapy.
For young people and children with special educational needs and disabilities, the process of learning to swim also helps with balance, coordination and the development of motor skills. As they learn to float and move through the water, they can also build muscle tone, strength, and coordinate different motions. As compared to land-based activities, swimming truly offers everyone, regardless of ability, so many physical and health benefits – and it's fun.
PLUS, according to research by the Activity Alliance, four in five disabled people want to be active and swimming is the perfect activity if we make it more accessible through STARLIGHT.
---
How STARLIGHT will work?
As a national governing body for swimming, we have championed the teaching of swimming for disabled people over many years, and uniquely, we have a professional disability swimming teaching qualification and a dedicated awards programme. We have also partnered with many specialist organisations and charities to help promote the teaching of swimming, including Autism Swim, Level Water and Cerebral Palsy. More recently we also introduced a new BSL online CPD that has been specifically written for aquatic teaching professionals.
With STARLIGHT, STA now want to take this one step further and proactively upskill the swimming teaching workforce so that they have the specialist skills and knowledge to deliver disability swimming. Over the course of the coming months, STA will be offering to upskill its disability swimming tutors for free and will be reaching out to Approved Training Centres (ATCs) across England, Scotland, Wales and Northern Ireland to get them on board with the training campaign.
With STA's marketing support, ATCs will be encouraged to register and organise a 3-day STA disability swimming course. STA will pay for all tutor and course fees, and pool and classroom hire – the course will be completely free for both the tutor and participants. To encourage ATCs to promote the courses outside of their own workplace, STA will also stipulate that 50% of the course participants cannot be directly employed by the ATC. This way all swimming lesson providers have the opportunity to access the free STARLIGHT training.
---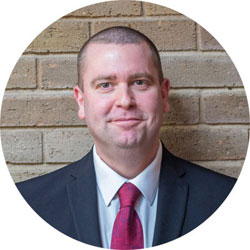 Dave Candler, STA's CEO, said: "Following the success of STAnd Up for Swimming, we want to continue making a difference and use our charity resources to effect positive change in disability swimming. Through STARLIGHT, we will be providing the opportunity for hundreds of swimming teachers to upskill and gain a professional qualification in disability swimming teaching; in doing so, they will go on to teach hundreds or if not thousands of disabled people during the course of their career.
With more highly skilled trained swimming teachers in the workforce, we can also make disability swimming more accessible across the country, and help even more learners, now and in the future, access swimming lessons."