Shining a Light on STARLIGHT'S New Sponsors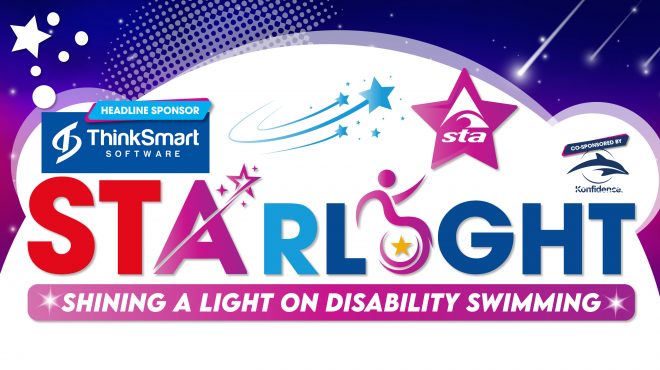 Following on from announcing that we are getting ready to launch a new UK-wide educational charity campaign called STARLIGHT this summer aimed at upskilling swimming teachers and qualifying them as specialist disability swimming teachers, we are delighted to confirm we have a new headline sponsor – ThinkSmart Software, who own SwimBiz. Also joining us as a co-sponsor is Konfidence, who like ThinkSmart also supported our recent STAnd Up for Swimming campaign.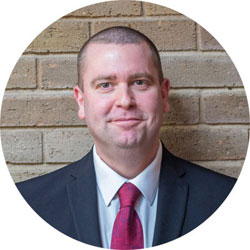 Dave Candler, STA's CEO, said: "As the name suggests, STARLIGHT has been created so that we can shine a light on disability swimming – this follows the success of STAnd Up for Swimming last year. STAnd Up for Swimming created 900+ plus new swimming teachers, and we wanted to continue to make a difference and use our charity resources this time to effect positive change in disability swimming.
Through STARLIGHT, we will be providing the opportunity for hundreds of swimming teachers to upskill and gain a professional qualification in disability swimming teaching for free; in doing so, they will go on to teach hundreds or if not thousands of disabled people during the course of their career."
"Thanks to ThinkSmart Software and Konfidence's generous support, we will be able to offer more free disability swimming courses and upskill even more swimming teachers as part of this industry-wide campaign," confirmed Dave.
---

George Bentley, the UK Managing Director of ThinkSmart Software, said: "We didn't think twice when asked to be involved in this fantastic new initiative. ThinkSmart are incredibly passionate about the children's activities sector and believe that everyone should have the chance to learn and enjoy swimming. We are proud to see that our contribution is going to help thousands of children with disabilities across the UK. With the STA's amazing team behind the campaign, we are excited to watch it go from strength to strength and will continue to support in any way we can."
Since November 2020, ThinkSmart Software have been official partners of STA and as part of this have been offering members free access to SwimBiz for the first two months, and thereafter 5% off their monthly subscription.
Over 2,500 businesses across the world are currently using one of ThinkSmart's software packages. For a free, no-obligation presentation, so you can see first-hand how SwimBiz helps swim schools, please contact the ThinkSmart Software team and quote the STA discount code which can be found at STA Online.
---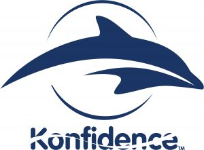 Andrew Regan, the founder of Konfidence said: "We were very proud to support STAnd Up for Swimming last year; thanks to STA it was a fantastically successful charity campaign and it provided the right help at the right time for the industry. We are now equally delighted to be continuing our support with STARLIGHT – disability swimming is something we care passionately about because over many years we've watched how our child and youth swim jackets have given young people and children with special educational needs and disabilities the opportunity to enjoy all the benefits of the water safely and with confidence.
It really is fantastic to see the smiles and the enjoyment the children get from swimming; so as soon as we heard about STARLIGHT, we knew we wanted to be involved and pledged our support."
Konfidence, who are celebrating their 25th anniversary this year, have supported STA over many years, with STA members able to take advantage of an exclusive 10% discount across the company's full range of baby and children's swim wear and swimming aids – Swim Star Swim Schools are also able to buy at trade prices, and all swim schools can benefit from Konfidence's affiliate programme.