GLL Extends Partnership with STA and Champions the Role of Swimming Teachers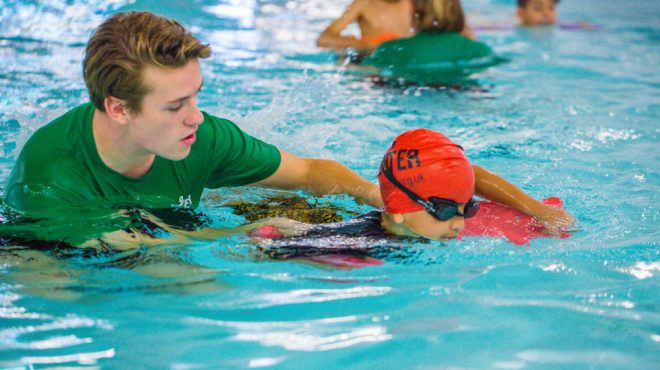 In 2017, GLL and STA embarked on a new partnership that would see the charitable social enterprise transform the way it delivers swimming teaching qualifications nationally. Fast forward to 2023, following GLL recently renewing its partnership with STA, the UK's largest operator of swimming pools has confirmed it has trained more than 2,400 swimming teachers using STA's Award and Certificate in Teaching Swimming and STA's Baby & Pre School qualification.
The partnership, which was set up to enhance training opportunities and provide a progressive new aquatics career pathway for GLL's swimming teachers, has successfully enabled GLL to restructure its internal Aquatics workforce. Using STA qualifications as the basis for roles, alongside co-developed CPD training, has also ensured GLL's employees have access to relevant and high-quality job-specific training in support of their personal learning and development journey.
---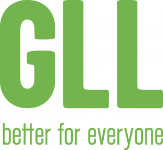 Emma Lewis, National Aquatics Manager for GLL explains: "By partnering with STA, we have been able to embed tutor training into our national workforce which has allowed GLL to have full control of where and when courses can be delivered. In addition, by utilising STA's Level 2 Award in Teaching Swimming, our teachers are fully qualified and can be deployed to pools side as soon as they complete a course; thus ensuring staffing demands are met. This is vitally important when you also consider there is a nationwide shortage of swimming teachers but a record high demand for swimming lessons – with STA's qualifications we have work-ready teachers that have gone through vigorous training that has been endorsed against CIMSPA's employer-led swimming teacher professional standard."
GLL's school swimming lessons and swim school is at an all-time high with over 200,000 children accessing weekly lessons and its Swimbies programme for babies and infants aged 0-4 and Swim Doctor Programme for adults are also entering a growth phase.
Emma added: "STA's tutor 'model', which gives us the flexibility to plan and budget training based on each centre's needs, has also allowed us to reduce the costs associated with someone accessing a professional swimming teachers qualification. This supports our ambition of providing affordable, accessible and exemplary training and employment opportunities for local people."
Andrew Clark, GLL's National Sport & Aquatics Manager said: "Since we started working with STA, the leisure industry has faced many tremendously difficult challenges, and in this time, STA has been a rock of support and an industry leader for everyone involved in grassroots swimming, and this is another key aspect of our partnership.
"In 2022, STA really stood out by using its own charity resources to fund a STAnd Up for Swimming campaign, which helped people all over the UK access free training to assist with the post-pandemic teacher shortage; and more recently they launched a free to use online Job Site which has been very well received. STA truly support the industry by understanding the real needs of learn-to-swim providers, and we are proud of our continued partnership and what we have achieved together over the last six years."
---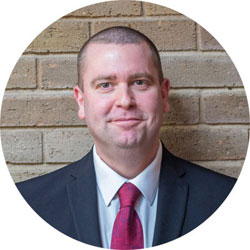 Dave Candler, STA's CEO said: "It is an absolute pleasure to work with the Aquatics team at GLL; we share ideas, combine our expertise – especially through the pandemic and with the continuing problem of swimming teacher shortages – and together we continue to raise the bar as part of our mutual vision to professionalise the industry so that we can retain our swimming teaching workforce and attract even more people to become qualified. We both agree that the more swimming teachers we can qualify to meet demand, the more people we can teach how to swim and be water safe, which underpins our charitable objectives."
Moving forward GLL will also be supporting STA's new STARLIGHT charity campaign, which has been created to upskill existing swimming-teachers and qualify them as specialist disability swimming-teachers for free using STA's new Award in Aquatic Teaching – Disability Swimming (STA DS) qualification – endorsed against the CIMSPA Working Inclusively – Working with Disabled People Population standard. This campaign mirrors GLL's aims to upskill its swimming teachers and support children with disabilities learning to swim.
As part of the team effort to champion the role of swimming teachers, and attract new people to the profession, STA and GLL have also created a new 'Day in the Life: Swimming Teacher video'.