Festival of Fun on the Thames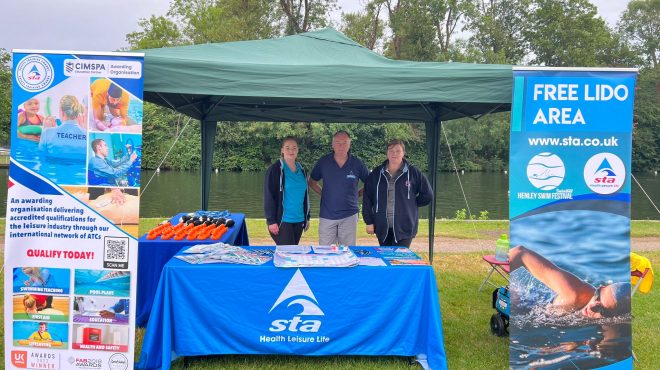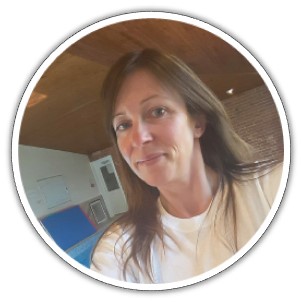 Camilla Golledge, STA's Brand Ambassador provides a personal review of this year's Henley Swim Festival.
It was an absolute pleasure to wake up by the River Thames early on Sunday 9th July. I could hear the swim chatter and ripples of laughter as people went from being strangers to becoming friends. By 9am after having a quick SUP on the river I entered the event village. It was in full swing and the vibe was somewhere between a music festival and a village summer fete.
---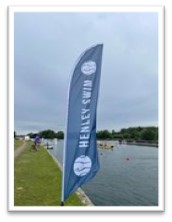 The STA free Lido area was really well attended by over 110 people throughout the day, these included Cassie Patten's coached groups right down to pre-schoolers having their first ever dips in open water. The smiles and squeals were enough to convert anyone to open water swimming!
The team from STA head office consisted of Paula Chapman and Helen Done, they were both first timers at the event. They really couldn't have been luckier with the weather and thought the whole event had a lovely atmosphere, was in a perfect setting and was fabulous for both families and athletes alike.
---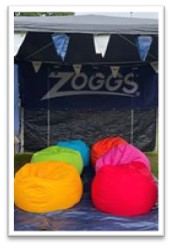 My first visit in the event village (after a coffee of course) was to our friends and partners over at Zoggs. I spoke to Vijay and Lucy, they were keen to remind everyone that they are number 1 in the UK for learn to swim products, and that all STA members get a 20% discount on Zoggs products (code available from STA Online).
On festival day they were offering a try before you buy service on goggles. The thinking behind this was that goggles are such a personal choice, and it's not always possible to know what the best fit for you is. Lucy said "If you are a runner, you spend money on running shoes, so why not on goggles for swimmers, after all they are an essential piece of kit" I took advantage of the try before you buy scheme and can honestly say, I have found my perfect goggles!
---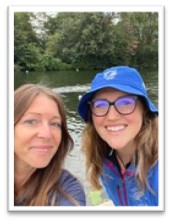 As the STA enters into their third year of partnership with Zoggs I asked the team why they thought they were such a good match "Our learn to swim focus' fit together perfectly-Swimming is for everyone" was the unanimous answer. I got a sneak peek at their NEW winter designs for open water swim suits…. they are beautiful and I already have my eye on a few!
Let me circle back round to Cassie Patten. After she finished her morning coaching sessions, she stopped for a chat. She was coaching around 30 people in the STA Lido and agreed that it was a great addition to the Henley swim festival.
Her advice for enjoying open water swimming events such as the Henley swim festival was to "Soak up the atmosphere, don't let your nerves get the better of you and to warm up" Fantastic advice from an elite athlete and Olympic medal holder.
I was eager to know her favourite place to swim, she said it was easily the Lake District-particularly Ullswater, where she feels so small in a huge body of water surrounded by the towering hills.
---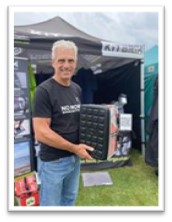 While checking out the plethora of stands in the events village I came across Kit Brix, another of the STAs partners. Charlie Morgan and his daughter Lara were showing off their range of products, particularly their best seller "The Kit Brix Bag". The company was founded in 2013 when Charlie realised so many more people were beginning to enjoy the outdoors. The bag has a tough, hard wearing waterproof base, with the option to zip more than one bag together. Perfect for your swim essentials or your packed lunch. They have an online shop and a NEW product launching soon too, so do check out their website and take advantage of your STA discount code.
---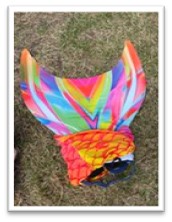 As the day progressed, I swam my swim (1 mile in a monofin and tail), which was exhilarating yet calming. I watched some live music, helped on the STA stand with fellow brand ambassador Steve Lodge and talked to Outdoor swimmer editor Ella Foote.
Ella was happy to tell me why the magazine enjoyed partnering with the Henley swim event. She said it was because it was such an accessible event, from entry level- with the Lido and splash event, to the unlimited, where athletes can push their limits. She also loves the vibe of the event and meeting people that have featured in the publication.
This month's magazine focus was on Rivers, partly because of the Henley event, but also because Ella recognises that rivers need a lot of work- "We have more information and data than ever before on the health of our rivers, so people see the doom and gloom of river pollution and I wanted to show their variety and versatility too". You can look forward to seeing Ella talk at the STA conference later this year.
---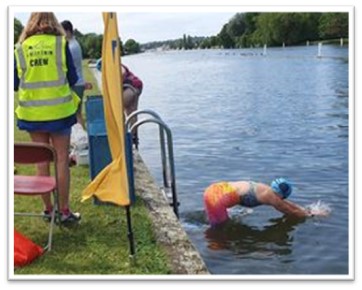 It was good to see the Rivers Trust at the event. They were sharing research and information on our rivers – you can read more and get involved here. I found the sewage map especially interesting, and a useful tool for risk assessing open water river swims.
Alongside all the above, there was a swimming dog, Poppy who was raising money for charity, performances from rock choir, curious few and Almost Syncro, making the day more than just a swimming event.