July Blog – Sophie Etheridge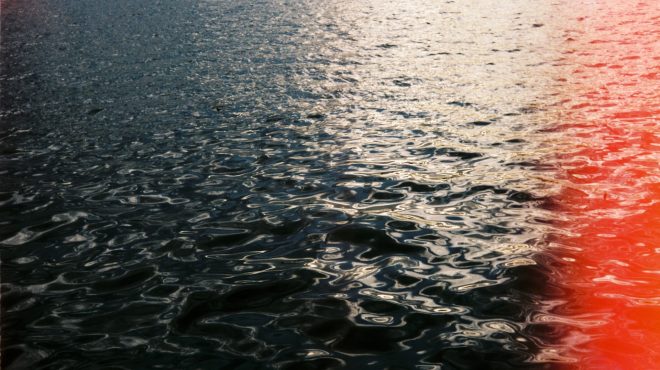 By Sophie Etheridge, the Founder of Adaptive and Disabled Open Water Swimmers (ADOWS), and with STA's support aims to become the first person with Complex Regional Pain Syndrome to swim the English Channel solo in August. With less than one month to go, Sophie provides an update on her progress in July, which included a final training push, a recovery week followed by tapering, oh, and a race, obviously!
July has Never Felt so Short and August so Close – 1 Month to go!!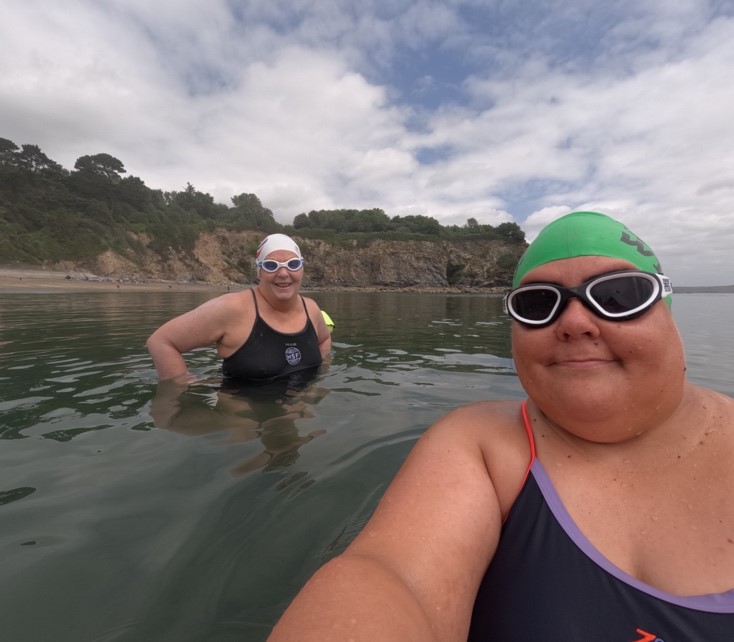 July started with a huge achievement for me that had little to do with swimming. I travelled all the way to Cornwall on my own! Almost 300 miles by train, which, included getting through London with a large suitcase too. It doesn't sound like much, but as a wheelchair user there is always anxiety over if assistance and ramps at each station will turn up or not. Thankfully, it was a good journey and I was met at the station by Loretta Cox, who used to run The Channel Swimming Academy in Dover.
I had been invited to stay and train with Loretta for a week and it would be my last sea swimming training before the week I'm in Dover for my channel swim, so I wanted to make the most of it. Over the week I swam a total 22.5km made up of long swims, short swims, a double swim day and a night swim. On top of that, I learnt a ridiculous amount of knowledge about channel swimming, all of which was useful and some of which was invaluable.
After travelling home and a few days rest I was craving a river swim. My friend and I did a nice long river swim – 11.5km, swimming for just under 5 hours almost non-stop. It gave me a good chance to try out all the nutrition and things that I had learnt and worked on in Cornwall. It wasn't until the next day that I realised I hadn't given myself enough time to rest after travelling home. I was absolutely shattered and it caused my pain to flare up. It meant I finally had to listen to my body and rest.
The next time I was in the water was on the 15th July and it was for a long 7500m swim at Peterborough Lido. It was a rather interesting trip to the lido with a lot of drama, including a thunderstorm, which meant we all had to get out of the pool. Sunday was a day spent with some of my family and throughout my swimming journey I have learnt the importance of recovery, rest and the value of spending time with those you love.
---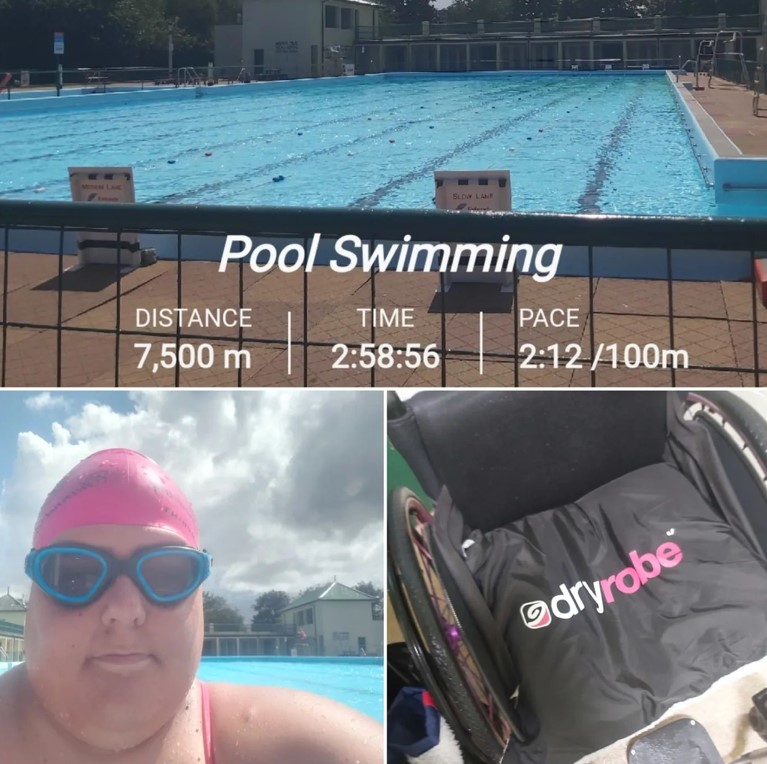 Into the 3rd week of July and the month was flying by! It was my final push and training week! On Mondays I coach swimming in the pool for BRJ Run and Tri Club but on 17th July I tried doing my personal training session before coaching for an hour. It was the final pool session for the summer months, and we didn't have a huge turnout, meaning we could do something totally different, and I could jump in the pool and do some swimming too.
After a day's rest, it was back outside in the river again. It was only a very short social swim with the 'Cambridgeshire and Peterborough Bluetits` group. It was lovely to just have a gentle swim and a catch up with everyone. Since it was my final week of training, I wanted to give it one last, hard push so Thursday was the first of my long swim days of the week. Once again, it was a swim with Val, but this time it was a swim I had never done before.
Instead of going to our usual bit of river we went further downstream and swam up to St. Ives. It was a tough swim upstream due to the current and it involved getting out of the water a little way before St. Ives' lock, walking round it and then getting back in. We obviously had to do the same thing on the way back but thankfully on the way back we were with the flow. It was pushing us downstream so quickly that I swam my fastest ever 100m, to be honest we could probably have just held onto our tow floats and swooshed all the way back – in the end we did 9km.
---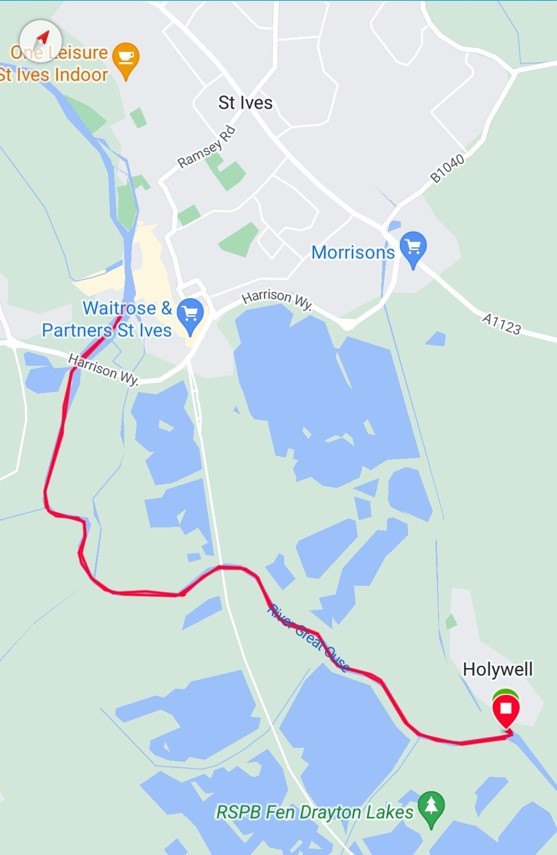 Friday was another day of swimming but just a short 1 hour in the lake because I had a big day planned at the lido the following day.
An early start to get the train to the lido for 10am and when I arrived there was only one other person in the pool. It chucked it down, all day and for the majority of the morning session I had the entire 50m lido to myself with the poor lifeguards sitting at each end under their Dryrobes and umbrellas. As normal, I broke the session down into sets to make it more interesting and in the end, I clocked 8km in the 3 hours before having to get out for lunch. After lunch I managed another 2.5km before my new pupil arrived for a lesson that afternoon.
The individual is currently training for the Dart 10km but, like me they have chronic health issues, meaning they have been unable to follow a 'traditional' training plan; basically, they are where I was 3 years ago. Stuck in a boom-and-bust cycle, but, fingers crossed, with my help and help from the other coaches at The Cambridge Swim Company we are going to be able to change this so that they not only succeed in their event but can train consistently for any further swims they want to do going forwards. In total with my swims and the coaching session I managed to cover 11,500m!
---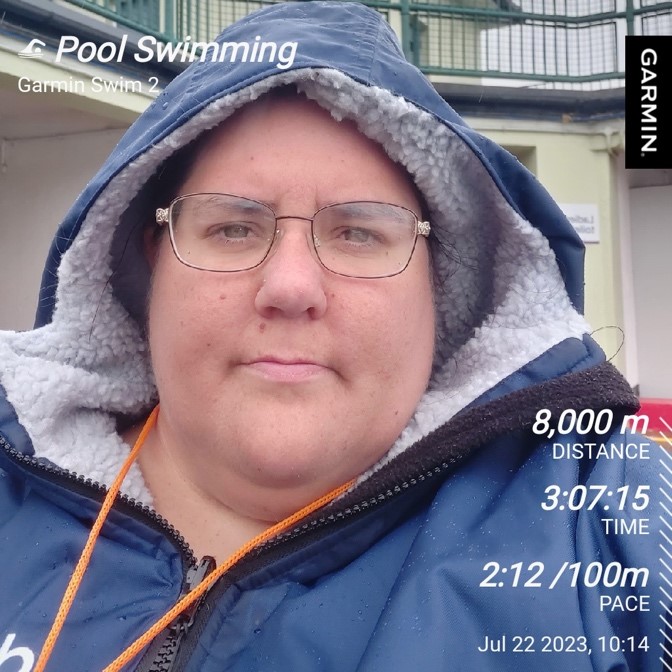 After the lido swim and coaching on Saturday I was shattered but I had one final push before my recovery week and I forced myself to give it my all. This time it was a swim at Lake Ashmore and I swam 4.5km in just over an hour and a half. That swim on Sunday 23rd July I officially finished my channel swim training.
The final week in July was a nice easy recovery week before beginning tapering. On the Monday I did some filming with the BBC and a few friends in the river and on Friday it was a short swim with my Triathlon club at the local country park. Saturday, I rested and on Sunday I had a race. I've sacrificed many things for my channel swim and one of these things is swimming races and events through the season, which I love doing. However, this was a local swim that I did last year and I wanted a PB; I also wanted it recorded on paper that I had swum 5km in sub 2 hours and despite pretty awful conditions on the day I managed just that, swimming it in a time of 1.53.15!
---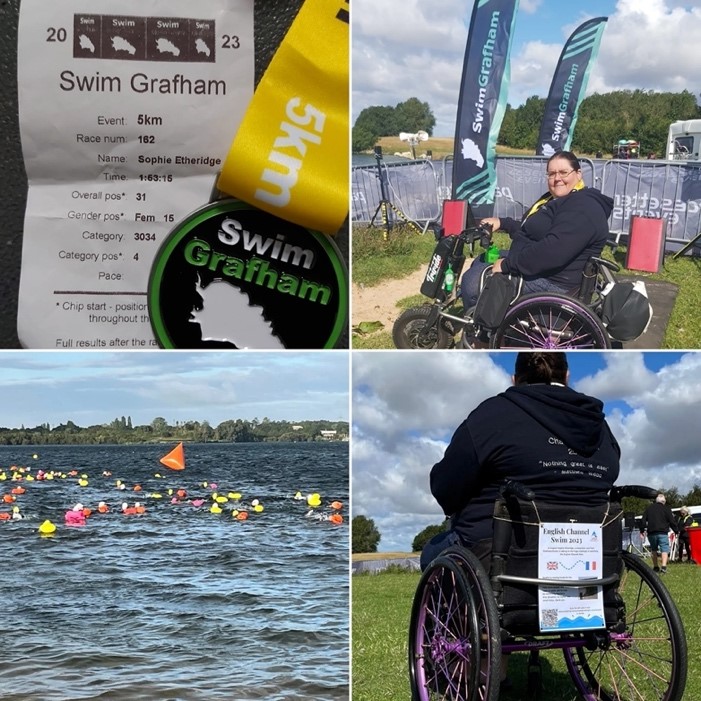 So What Now?
Training is done, tapering is ongoing and packing has started. To think this is my last training blog before my swim is a little scary, but I feel strong, I am mentally and physically prepared so all that is left to do is raise awareness and spread my fundraising and the STARLIGHT campaign everywhere possible and wait for the Dovercoaster to begin on the 16th August!
---
My Monthly Stats:
Distance – 85km
Time in the water – Too long to work out!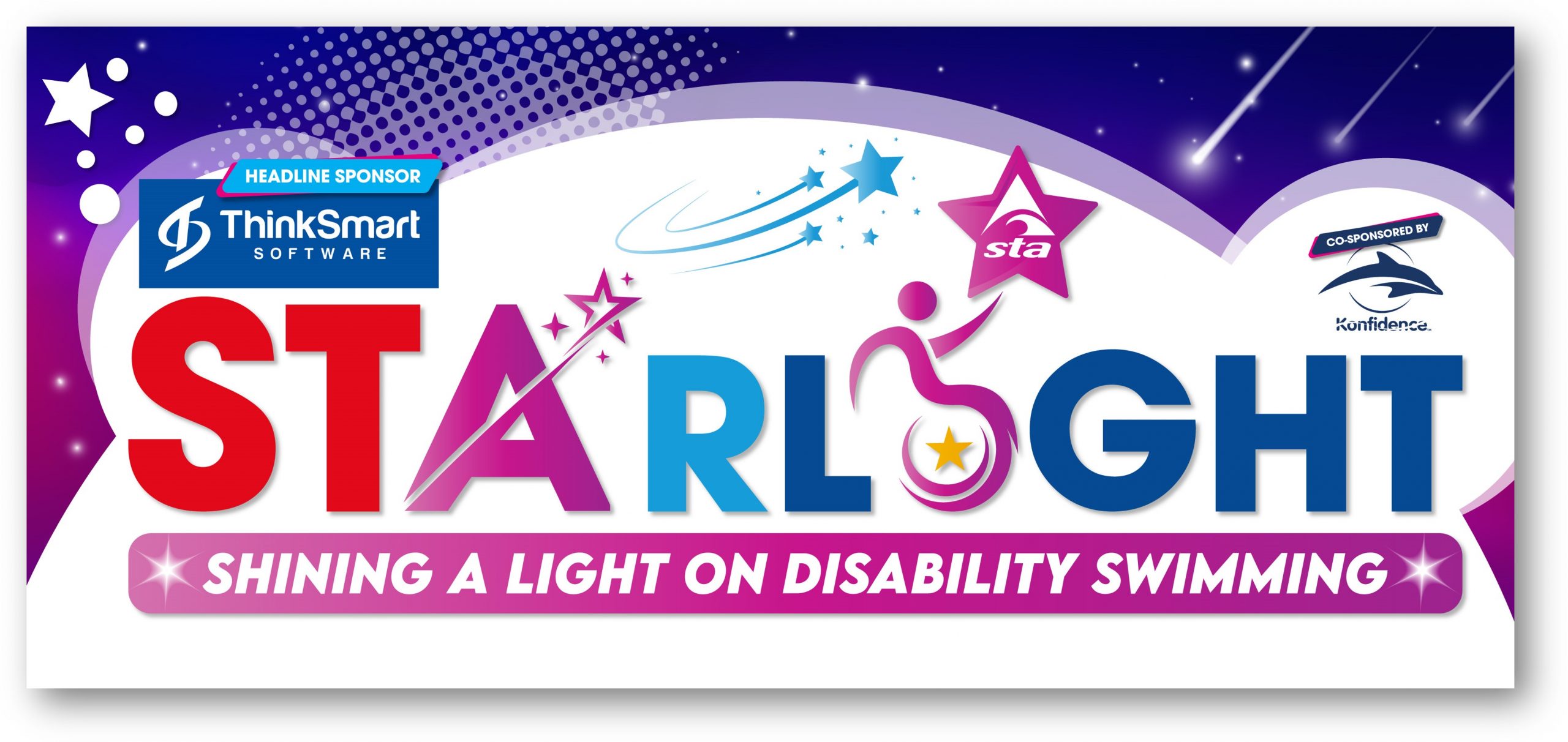 Don't forget, you can help spread the word and improve access to swimming for those with disabilities by donating here.