Four-Year Boy Swims to Save his Dad at a Holiday Water Park and Becomes the Youngest Recipient of a National Lifesaving Award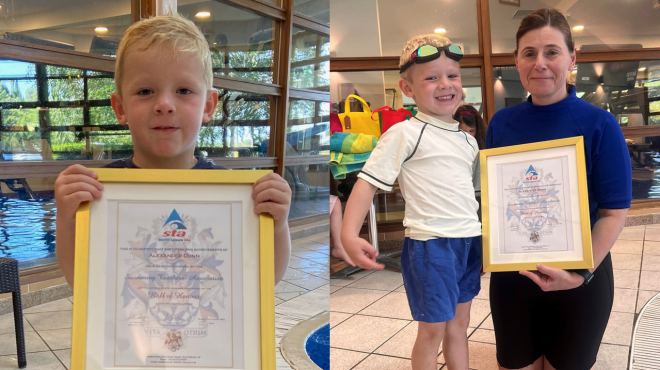 Alexander Dunn, a four-year-old boy from Dewsbury has been awarded a national lifesaving award this month after he heroically saved his dad from drowning after he'd suffered a stroke while they were playing on the slides in a waterpark on holiday in Spain.
Awarded by STA, a national charity dedicated to the teaching of swimming and water safety, the Roll of Honour is the organisation's highest accolade and recognises outstanding commitment towards safety and lifesaving.
It is only the twelfth time in 23 years that the Roll of Honour has been awarded by STA, the founding member of the IFSTA (International Federation of Swimming Teachers Associations). This demonstrates Alexander's exceptional lifesaving achievements said Fiona Mellor, his STA swimming teacher who nominated him for the award and who poignantly presented him with his Roll of Honour at his final Swimbabes swimming lesson on Friday the 11th of August.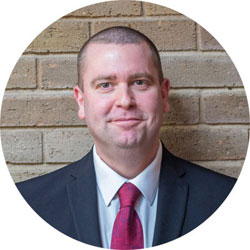 Dave Candler, STA and IFSTA CEO, said: "This is a really touching story. As a dad myself of two boys, I can picture the scene of them both having great fun in the water park while on holiday. The suddenness of the stroke, and being stuck in the pool must have been very scary for Ben, but thanks to the actions of his son, incredibly at just 4 years of age, he saved his dad's life. Alexander is a very brave little boy.
"This real-life story also shows how important it is for children to learn how to swim and be water safe from a young age. We think of rivers and canals being dangerous, not swimming pools while we are enjoying a holiday; but just like in this family's case events can turn on a sixpence and we might not all be lucky enough to have someone brave like Alexander around.
"Alexander is highly deserving of this nationally recognised award, and it's a privilege and an honour to present him with our highest lifesaving award," confirmed Dave.