STA Launches National First Aid Campaign For Youngsters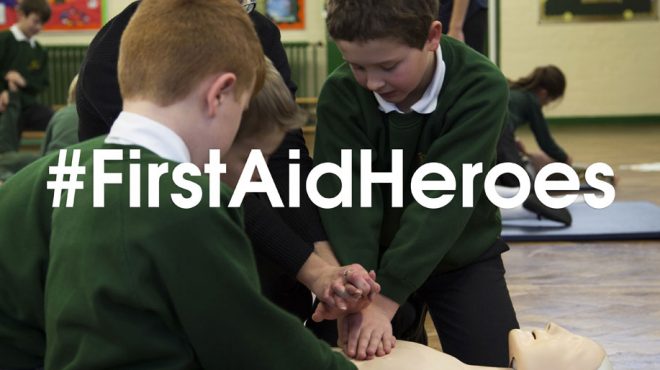 All through October, STA will be promoting its annual Back to School – Junior Medic campaign, which encourages school-aged children to learn vital first aid and lifesaving skills.
The 2016 campaign (which you can register to participate in for free today) will involve hundreds of swim schools, schools and youth groups hosting Junior Medic courses across the country. The courses, which have been specially created by STA for young people aged 8 years and over, cover such issues as to what to do if someone has sprained or broken a bone, has an asthma attack, heart attack or suffers cuts and grazes. It also teaches them about resuscitation and how to summon expert help.
Claire Brisbourne, STA's Technical Director said it's so important for young people to learn basic first aid skills and STA's annual campaign has been designed to provide focus on the subject and equip schools with all the information they need to teach this vital life skill.
Knowing what to do in an emergency can save someone's life, and training should just not be limited to adults, she said. The Junior Medic programme is great for young people because it offers clear guidance on what they have to do in a variety of situations.
The Junior Medic programme includes four bitesize awards and for this year's Back to School campaign, STA is encouraging schools to run events across the whole of October to give young people the opportunity to gain the full set of awards – host a short session once a week over the month.
To complement the campaign, STA has created a host of free resources for swim schools and schools to use during the week, including activity sheets, leaflets, posters and information sheets.