A Third of UK Children Unable to Swim as Parents Struggle with Time and Money to Teach Them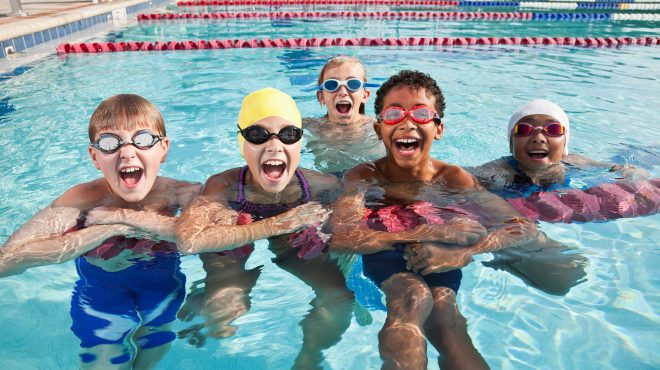 For national Learn to Swim Week (10th – 16th June), STA reveals the findings of a new report, which shows that a third of UK children are unable to swim because parents struggle with a lack of time and the money to teach them.
STA, a leading educational charity dedicated to the teaching of swimming and lifesaving skills, conducted the independent survey in May 2017 with more than 2,000 parents in the UK with children aged 0-16 years.
Kaylë Burgham, Head of Aquatics at STA said: Of greatest concern is the research finding that 1 in 3 children between the ages of 10-16 currently cannot swim, and especially when you consider this age group makes up one of the highest percentage of drownings in the UK.1
The aim of the study was for STA to understand the main reasons why children are currently not learning to swim, a key life skill. 15% of parents surveyed said it's because they don't have the time to teach them, 20% blamed the cost2 and over a quarter admitted they don't like the water themselves or can't swim themselves.
Three quarters of parents in STA's survey admitted that they wish they were better swimmers.
Also, despite 9 in 10 parents agreeing that swimming is a life skill, almost half of parents say they don't go swimming with their children. The survey also highlighted that almost three quarters of parents worry that their children are not confident swimmers.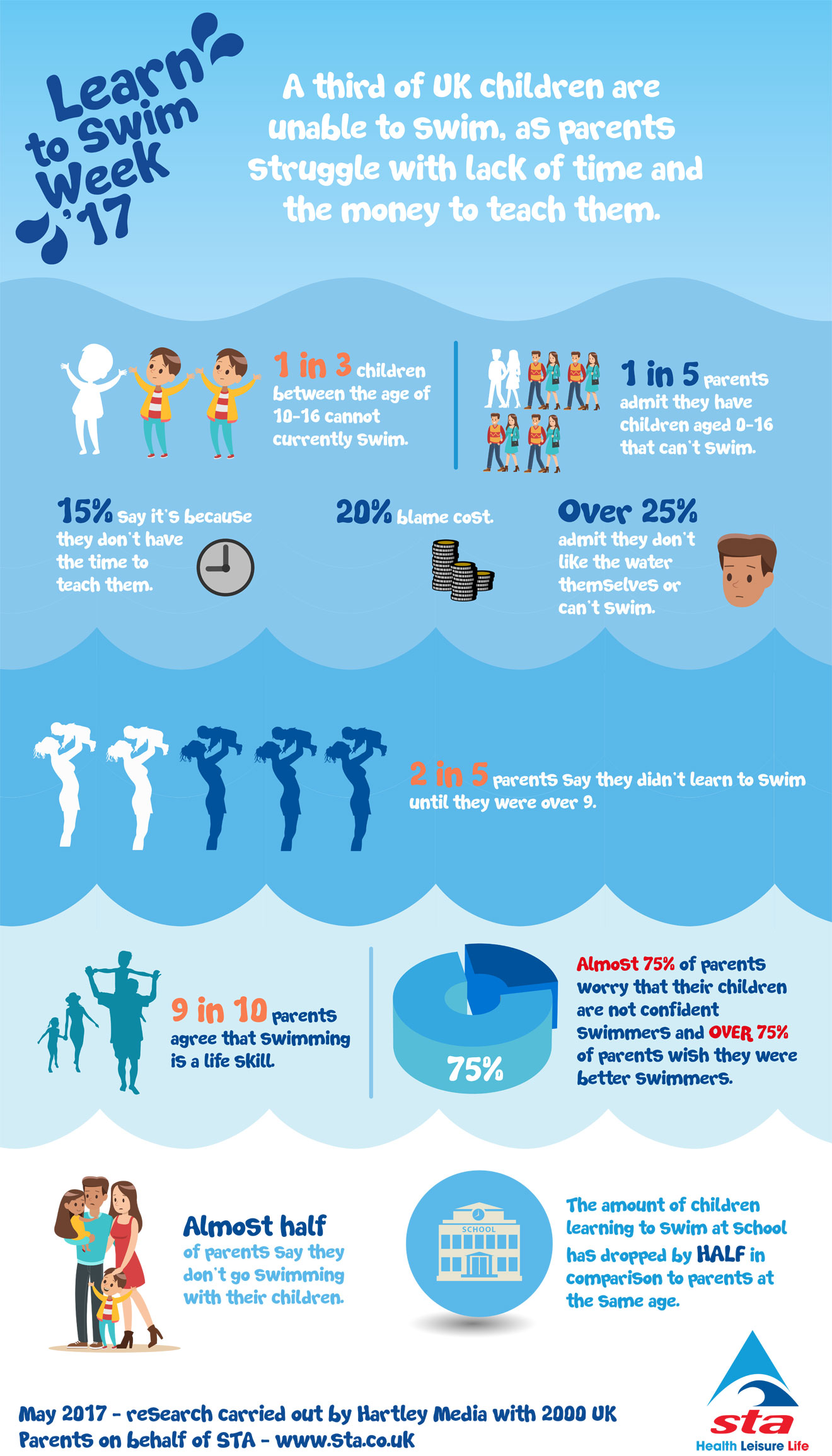 Kaylë adds: The research has served to qualify our own insight into the teaching of swimming here in the UK, and two clear conclusions can be drawn from this. First, there is a 'missed generation' that received little in the way of swimming teaching when they were younger, and this dislike, or lack of confidence in the water is now impacting on their own children today.
Secondly, this is further perpetuated by the fact, the amount of children learning to swim currently at school (in our survey) has dropped by half in comparison to their own parents at the same age. Therefore, with a lack of school swimming, which we know is a national problem, learning to swim has become the responsibility of parents – and as the survey shows, many don't have the time, the money or the confidence to teach them themselves. It's a vicious circle that firmly needs addressing.
The research by STA comes ahead of Learn to Swim Week which runs from 10th – 16th June 2017. STA recognises that many people in the UK do not have the opportunity to learn to swim, meaning they miss out on these vital life skills and water safety education. The results of this survey will be used to formulate a plan that meets with STA's aim of giving every child in the UK the opportunity to learn to swim.
For Learn to Swim Week, STA is working in partnership with the Scouts Association and hundreds of swim schools across the UK to help them promote the benefits of learning to swim and the importance of water safety education to young learners, adults and families. The campaign theme is #LoveWaterSafely.
---
1 WAID 2015 Drowning Report – 0-19 year olds make up the highest percentage of drownings in the UK; 32 total deaths in 2015 with 27 of these aged 10-19 years.
2 2017 State of the UK Swimming Industry Report – States that the average swim fee at a public swimming pool is £4.24.
Average swim fees vary regionally and range from £3.51 in Northern Ireland (17% below the UK average) to £4.70 in London (11% above the UK average).
Over the last 12 months, all regions have increased their swim and play fees.