Competition Winners Learn Lifesaving Skills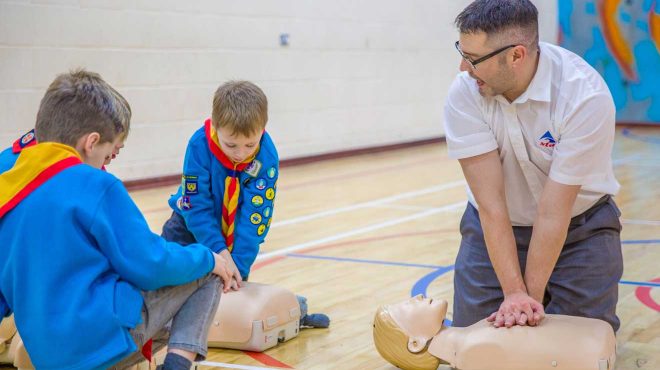 For Junior Medic Week (October 2017), STA ran a 'Name the Heroes' competition for its new avatars, and the brilliant winner was Vinny Hurford, aged 6 from 1st Priorslee & St George's Beavers who cleverly came up with the names: Captain ABC (Airway, Breathing and Circulation) and Debbie Defib.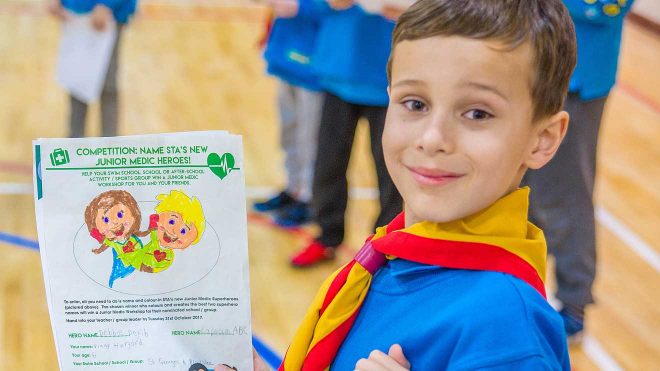 Vinny's prize was a Junior Medic training workshop for his Beavers group, and on 17th January, with help from Jacqui Fletcher (Assistant Beaver Scout Leader), STA's Adrian McDowell went to see the winner and his 23 Beaver friends in Shropshire.
During the session, the youngsters had loads of fun with Adrian learning about CPR, the recovery position, what's included in a first aid kit, the role of a first-aider and how to call an ambulance.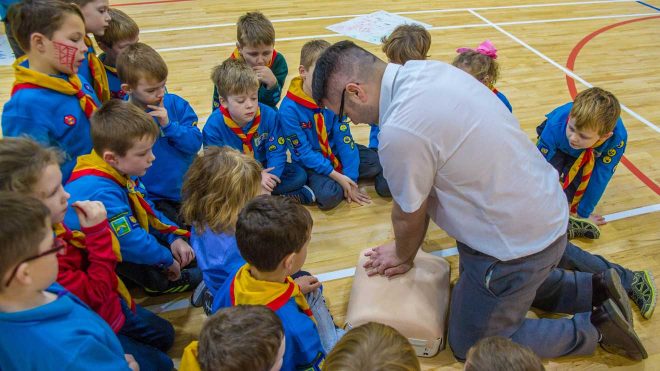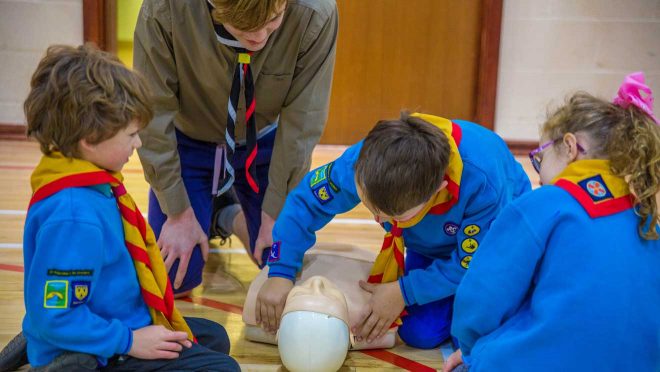 Adrian said: Thanks to Jacqui and of course Vinny, the competition winner, it was a successful evening. Teaching youngsters vital lifesaving skills is so important and the Junior Medic workshops provide a really fun environment for them to learn. The 1st Priorslee & St George's Beavers were a lovely bunch and it was pleasing to see how engaged they all were.